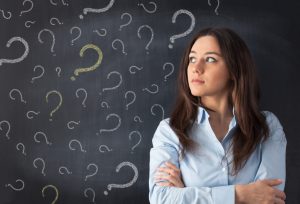 You wake up with an all too familiar feeling in your mouth. You quickly walk to the bathroom and look in the mirror. It is coated with a white, sticky film just like it is every morning.
You start brushing your teeth to get the taste out of your mouth. In word, it's disgusting, and you want it to stop happening. What is it? What is causing this to happen? More importantly, how can you stop it? Your dentist in Lincoln at Williamsburg Dental can tell you everything you need to know to prevent this from happening again.
What Is It?
The white film in your mouth is a condition known as oral thrush. It is an infection caused by the candida fungus, which is a naturally occurring yeast in your body. Usually, this fungus is kept under control by other bacteria, but sometimes mitigating factors can lead it to grow out of control. Some common causes of oral thrush are:
Lack of oral hygiene
Stress
HIV
Cancer
Diabetes
Dry Mouth
Hormonal changes from pregnancy
Basically, a change in your immune system can allow the yeast to grow. Your mouth, being a dark and damp environment, provides the ideal conditions for it. The fungus can often spread to the other parts of the body in cancer and HIV patients if it is not treated quickly. Fortunately, your Lincoln dentist at Williamsburg Dental can help you diagnose and treat your oral thrush.
How To Stop It
The simplest way you can prevent oral thrush is by brushing and flossing consistently. This will help clean your mouth and make it harder for the fungus to thrive. It is also important for you to have regular check-ups with your dentist so that they can professionally clean your mouth and treat any underlying causes that could lead you to have oral thrush. They may also prescribe you an antifungal medication to treat it further.
Be sure to treat any chronic health issues you might be experiencing. If you are suffering from HIV, cancer, or diabetes, following your recommended treatment regimen can prevent oral thrush.
Some other every day tips that may help is to limit the use of antibacterial mouthwashes or sprays. If you use them more than twice a day or keep them in your mouth for too long, they can upset the natural balance of bacteria in your mouth. If you are currently experiencing oral thrush, try to limit foods that contain sugar or yeast, such as bread, beer, or wine.
Have More Questions?
Oral thrush may be very uncomfortable and unpleasant, but it is very treatable with your dentist in Lincoln at Williamsburg Dental. If you are consistently experiencing oral thrush, please make an appointment with us today. We can help make your next morning one that you can look forward to.