Invisalign – Lincoln, NE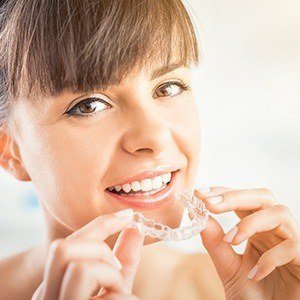 Do you avoid smiling freely because of crooked, gapped, spaced, turned, or crowded teeth? In the past, you may have considered orthodontic treatment, but decided against it because of the bulky, unsightly, and time-consuming treatment of traditional braces. That's why Williamsburg Dental now offers a discreet and convenient solution for busy adults. With Invisalign in Lincoln, NE, you can finally undergo the orthodontic treatment you need without sacrificing your self-confidence or lifestyle. The days of uncomfortable, awkward, and painful metal braces are long gone. Invisalign clear aligners are a cutting-edge orthodontic solution. If you're finally ready to get the straighter smile you've always wanted, make an appointment with Williamsburg Dental today.
The Benefits of Invisalign
Invisalign braces are undetectable. The transparent material of the clear aligners can do the same work as traditional brackets and wires braces, often in half the time. During your Invisalign treatment, you can smile confidently. Because the clear aligners are easily removable, you'll also be able to enjoy your favorite foods while keeping up good oral hygiene. In addition, you can also remove your aligners for important meetings and special occasions.
The Invisalign Process
Invisalign treatment generally takes one full year to complete, whereas orthodontic treatment with traditional braces can take over two years or more. After your initial consultation and exam, your dentist will take impressions of your teeth. This information will be sent to an Invisalign lab for 3D modeling and custom fabrication. After your first set of aligners arrive, you will wear them for a few weeks, receiving a new set every couple of weeks thereafter. Invisalign will shift your teeth incrementally until the desired results are attained. Your dentist will monitor your progress, but unlike traditional metal braces, no painful adjustments will be necessary.
Come Get Your Straighter Smile
There's no reason to put off the orthodontic treatment you need any longer. We can help you achieve the smile you've always wanted. Make an appointment with the highly qualified dentists of Williamsburg Dental today for your Invisalign consultation.
Understanding the Cost of Invisalign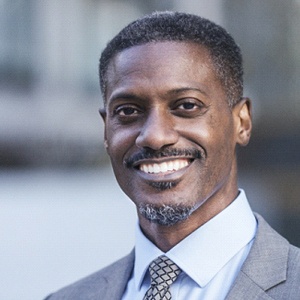 At Williamsburg Dental, we know the main concern patients have regarding treatments like Invisalign is the overall cost. While it can be reassuring to hear a concrete amount, the only way to get an accurate estimate is to let us first examine the current condition of your smile. For the most part, Invisalign can cost relatively the same amount as traditional braces. Of course, this total cost is unique to every patient. During your consultation, you'll get the chance to discuss the number of aligners necessary for your treatment and payment plans to make managing your treatment easy and straightforward.
Factors that Affect the Cost of Invisalign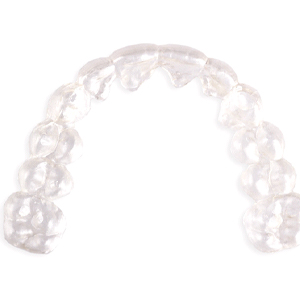 One of the largest factors that influence price is the level of misalignment you need to fix. That means the more trays that you need to straighten your teeth or fix your bite, the higher the overall cost will be. Another important factor is patient compliance. The longer you go without wearing your aligners, the longer your treatment will take. Even worse, your teeth can begin to shift back to their crooked position if not properly managed. You can also experience hiccups in treatment as well as higher costs if any of your aligners break or get lost and need replacement.
Invisalign vs. Smile Direct Club™: Which Costs More?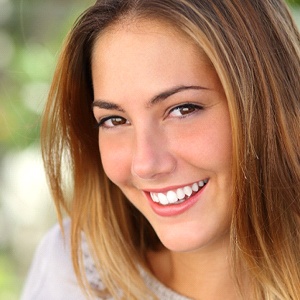 You may have seen commercials for at-home clear aligners. Brands like Smile Direct Club™ promise lower pricing, which obviously is appealing, and convenience with aligners being sent directly to you but you have to wonder what you could be sacrificing. Although Smile Direct Club™ has licensed dental professionals create your treatment plan at the beginning, after that you're basically on your own.
This alternative requires you to take impressions of your teeth. If you make any sudden moves or slip during the process, your impressions could have significant faults. As a result, your treatment plan can be incorrect from the start. Also, if you lose an aligner or for some reason need to adjust your treatment plan, you have to deal with calling customer service, which can be tedious, stressful, and time consuming. In the end, it is safer and more efficient to have your treatment directly supervised by one of our dental professionals from start to finish.
Does Dental Insurance Cover Invisalign?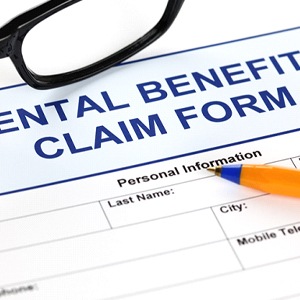 In some cases, dental insurance does apply to Invisalign as an orthodontic treatment, but there are others that do not. If you're unfamiliar with insurance, interpreting your plan can be confusing. We understand the complexities of insurance and the lingo these companies use. When you come in for your consultation, our team can take a close look at your policy and help you understand what is and is not covered. With us, you'll know what you'll be responsible for paying out-of-pocket.
Options for Making Invisalign Affordable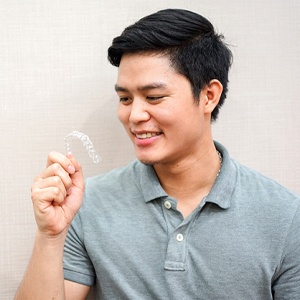 Regardless of whether your insurance covers part of the cost or not, the amount of you need to pay out-of-pocket may still be overwhelming. We have several payment plans available to break up the cost of treatment. Instead of paying for Invisalign in one large sum, you can apply for low-interest financing with CareCredit, which allows you to make smaller monthly payments. Through this option, the cost of Invisalign can more easily fit into your budget!
Invisalign® Frequently Asked Questions
Not sure if Invisalign treatment is right for you? Need more information on what the process entails from consultation, to daily treatment to aftercare? Many patients ask these questions but aren't always able to schedule time for a consultation. That's why we've included a thorough FAQ to help patients become more prepared when they do come in. The more informed you can be on Invisalign, the better equipped you'll be to have the conversation with your doctor.