No Dental Insurance? No Problem
Take Advantage of our Membership Savings Club
Choose the Plan that Fits Your Needs

Child

Adult

Adult Perio
We have plans available for children and adults starting at just $239 per year.
How To Find Our Dental Office
Our East Lincoln Dental Office is Located At:
6930 L St. #B, Lincoln, NE 68510
You'll find our dental office just a few minutes east of Taylor Park near the corner of L St. and S 70th St. We're also situated right in between the Saint Elizabeth Regional Medical Center, Nebraska Hearing Center, and Jiffy Lube, and share the same building with Region V Services.
View Our Location

Meet Your Lincoln Dentists
Dr. Colt Beddes and Dr. Benjamin Gessford come to our dental office every day with a single goal in mind: to provide everyone in East Lincoln with top-quality, world-class dental care that will give them a healthy smile they're always eager to show off. Having 2 doctors on-staff allows each of them to spend more time with every individual patient, ensuring you'll get personalized, one-on-one attention every time you come to see us.
Meet Our Dentists
Affordable
Payment Options Dental Insurance
•

Financing

Whether you have dental insurance or not, our dental office will make it easier than ever to save on your dental care. We're in-network providers for Cigna, Blue Cross Blue Shield, Ameritas, and Humana among many others, and our team will handle all the paper work to ensure you receive your maximum coverage. And, if you currently do not have insurance, we can help you find a financing plan that will break up the cost of your care into easy-to-afford monthly payments.

Explore your options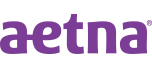 Our Patients Say it Best
Dr. Beddes is one of the best dentists I have been to, and I have been to a lot of them. He is kind, thorough, meticulous, knowledgeable and personable. I experienced no pain at all with a difficult root canal as well as other treatments he has provided me.
Virginia P.,

Lincoln, NE
Williamsburg Dental is the best dental office in my opinion. I am a BIG baby about dental procedures and they have always listened to my "special" requests and have gone above and beyond to make me comfortable. The dentist I see is Dr. Gessford and he is so friendly and honest with me about my procedures and progress. I highly recommend Williamsburg Dental!
Brenda T.,

Lincoln, NE
I would proudly recommend this dental office to anyone! Both my husband and I go to Dr. Gessford and have never experienced anything but professionalism. He takes whatever time you need to feel completely comfortable with any and all procedures. He is knowledgeable, and has your comfort as a priority. He is the first dentist we have gone to that doesn't find something to have you come back for every time you go in for a cleaning. Honest, personable, and respectable!!
Cathy Y.,

Lincoln, NE
Read More Reviews
Our Featured Dental Services