Our Patients, Our Family
Welcome, we're so glad you're here! At Williamsburg Dental we treat you like family. Rest easy, knowing you will be treated with a warm, friendly welcome each time you visit and that your dentist near you will suggest the correct amount of treatment, no more or less than they would their own family member. Need dentures to recapture your youthful appearance? Looking for a talented, experienced cosmetic dentist to renew your smile? With 6 convenient locations and a team of truly excellent dentists available, you'll be amazed by how easy it is to bring all your loved ones in for a complete and comprehensive visit.

The Williamsburg Way
We strive to create a relaxed and fun dental experience for our patients. Our team loves hosting raffles on Facebook and Instagram to give away amazing prizes like Nebraska sports tickets, iPads, tickets to concerts, and more!
Learn more about us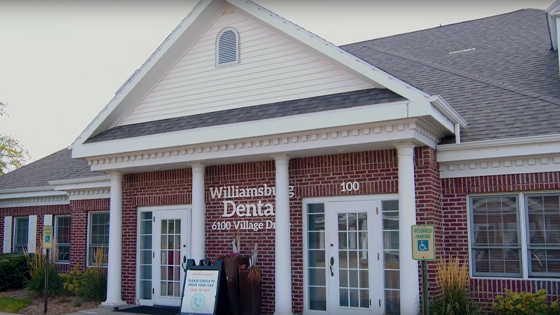 No Dental Insurance? No Worries!
Take Advantage of our Membership Savings Club
Choose the Plan that Fits Your Needs

Child

Adult

Adult Perio
Exceptional Dentistry for Greater Lincoln & Crete
New Patients - Call (402) 420-2222
A Warm Welcome from Your Lincoln Dentists
We Accept Your
Dental Insurance
Using your dental insurance to pay for dental care in your area shouldn't have to be a complicated and frustrating procedure. As an in-network provider for many companies, including Cigna, BlueCross BlueShield, and Ameritas, we can help you maximize your benefits and understand the cost through every step of the process. You'll also be pleased to learn that our dental offices in Crete and Lincoln work closely with CareCredit, which can help you break up the cost of your care into manageable monthly payments.
Explore your options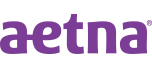 Our Featured Dental Services
From professional teeth cleanings and teeth-saving root canal treatment to smile-perfecting Invisalign, our team offers a comprehensive array of services to ensure your smile looks and feels incredible.
Committed to Our Community
We celebrate our community with team sponsorships, donations, volunteering, free patient t-shirts, monthly giveaways, and more! Stay up to date on our social media!
Follow us
@williamsburgdentalne
Our Patients Say It Best
Williamsburg Dental is the best dental office in my opinion. I am a BIG baby about dental procedures and they have always listened to my "special" requests and have gone above and beyond to make me comfortable. The dentist I see is Dr. Gessford and he is so friendly and honest with me about my procedures and progress. I highly recommend Williamsburg Dental!
Brenda T.,

Lincoln, NE
Always have good experiences at Williamsburg Dental. Dr. Kotopka is an excellent dentist. I feel I am getting great care from him and his staff.
LeAnne F.,

Lincoln, NE
My root canal went so smoothly! So much easier than years ago when I had one! Dr. Gessford was so gentle. This is dentistry at its best! Nothing to dread!?
Carolee K.,

Lincoln, NE
I had the BEST experience today with the dentist!! Customer service is fantastic! Called this morning with a small problem and they worked me. Took care of my chipped tooth right then!
Laura K.,

Lincoln, NE
They were very personable and it made going to the dentist fun!
Sydney W.,

Lincoln, NE
You might think it's difficult to be impressed by a dental appointment, but the staff at Williamsburg East is the best and need to be celebrated! Taneil was my hygienist; she did an excellent job, was efficient and made me feel comfortable the entire time. Dr. Beddes was my dentist and gave great feedback on what I'm doing well and any recommendations he had for improvements. The rest of the staff I interacted with handled the added health screening measures seamlessly and professionally which definitely gave me peace of mind knowing I'd be in a good environment. I wouldn't want to spend an hour with my mouth open anywhere else. Highly recommend!
Kurt G.,

Lincoln, NE
This is a high quality dental office! I always have a great experience here. The dental hygienist was very punctual and gentle. She did a very good, thorough cleaning. Dr. Beddes is always friendly and explains things in a way someone can understand. I will always recommend this office and already have!
Gina W.,

Lincoln, NE
Williamsburg Dental on South Street is awesome. As a rule, I avoid dentists like the Plague, but I had the gentlest treatment yet!
Brian G.,

Lincoln, NE
The staff at this office were professional but at the same time they were very laid back and made me feel comfortable. They did a great job from the x-rays to the cleaning to the exam by Dr. Callie. Sheena the dental hygienist was the best! Love this office!
Kayla P.,

Lincoln, NE
Read More Reviews
Come See Us Today!
Our team is here to welcome you and your family and hope you'll consider making our Lincoln dental office your home for better oral healthcare! We are located at 6100 Village Dr. Suite 100. You'll find we are near Williamsburg Village Park, Pioneer Gymnastics Academy, and Saint Peter's Catholic Church. Just up the street from our office is Nebraska Bank of Commerce, Gary Michaels Clothiers, MedExpress Urgent Care, Southern Heights Food Forest, and El Potrero. Need help finding us? Give us a call and one of our friendly team members will be happy to assist.