No Dental Insurance? No Problem
Take Advantage of our Membership Savings Club
Choose the Plan that Fits Your Needs

Child

Adult

Adult Perio
We have plans available for children and adults starting at just $239 per year.
Exceptional Dentistry for Greater Lincoln & Crete
New Patients - Call (402) 420-2222
Our Patients, Our Family
Welcome, we're so glad you're here! At Williamsburg Dental we treat you like family. Rest easy, knowing you will be treated with a warm, friendly welcome each time you visit and that your dentist will suggest the correct amount of treatment, no more or less than they would their own family member. With 6 convenient locations and a team of truly excellent dentists available, you'll be amazed by how easy it is to bring all your loved ones in for a complete and comprehensive visit.

The Williamsburg Way
We strive to create a relaxed and fun dental experience for our patients. Our team loves hosting raffles on Facebook and Instagram to give away amazing prizes like Nebraska sports tickets, iPads, tickets to concerts and more!
Learn more about us
A Warm Welcome from Your Lincoln Dentists
We Accept Your
Dental Insurance
Using your insurance to pay for dental care shouldn't have to be a complicated and frustrating procedure. Our team is an in-network provider for many companies, including Cigna, Blue Cross Blue Shield, Ameritas, Humana and many more. We'll be happy to help you through every step of the process so that you receive the most assistance available.
Explore your options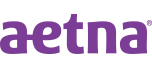 Our Featured Dental Services
Committed to Our Community
We celebrate our community with team sponsorships, donations, volunteering, free patient t-shirts, monthly giveaways and more! Stay up to date on our social media
Follow us
@williamsburgdentalne
Our Patients Say it Best
Williamsburg Dental is the best dental office in my opinion. I am a BIG baby about dental procedures and they have always listened to my "special" requests and have gone above and beyond to make me comfortable. The dentist I see is Dr. Gessford and he is so friendly and honest with me about my procedures and progress. I highly recommend Williamsburg Dental!
Brenda T.,

Lincoln, NE
Always have good experiences at Williamsburg Dental. Dr. Kotopka is an excellent dentist. I feel I am getting great care from him and his staff.
LeAnne F.,

Lincoln, NE
My root canal went so smoothly! So much easier than years ago when I had one! Dr. Gessford was so gentle. This is dentistry at its best! Nothing to dread!?
Carolee K.,

Lincoln, NE
I had the BEST experience today with the dentist!! Customer service is fantastic! Called this morning with a small problem and they worked me. Took care of my chipped tooth right then!
Laura K.,

Lincoln, NE
They were very personable and it made going to the dentist fun!
Sydney W.,

Lincoln, NE
Williamsburg Dental was amazing. My roommate referred me and it was probably the best dentist appointment I've ever had. My hygienist Lee was very professional and went above and beyond to make me feel better and look better! Thanks guys!
Katrina W.,

Lincoln, NE
This is a high quality dental office! I always have a great experience here. The dental hygienist was very punctual and gentle. She did a very good, thorough cleaning. Dr. Beddes is always friendly and explains things in a way someone can understand. I will always recommend this office and already have!
Gina W.,

Lincoln, NE
Great people all around!! They will take care of you and make you feel welcome! Dr Mimi is the best and I will never go anywhere else! She has truly brought back my smile and confidence! Thank you very much to a great team and I will highly recommend her!
Alissa D.,

Lincoln, NE
The staff at this office were professional but at the same time they were very laid back and made me feel comfortable. They did a great job from the x-rays to the cleaning to the exam by Dr. Callie. Sheena the dental hygienist was the best! Love this office!
Kayla P.,

Lincoln, NE
Read More Reviews