No Dental Insurance? No Problem
Take Advantage of our Membership Savings Club
Choose the Plan that Fits Your Needs

Child

Adult

Adult Perio
We have plans available for children and adults starting at just $239 per year.
How To Find Our Dental Office
Our Piedmont Dental Office is Located At:
1265 S Cotner Blvd #1, Lincoln, NE 68510
We're located just a minute or two south from Piedmont Park, and we're also in the same general area as the Piedmont Center, Piedmont Bistro by Venue, and Kontras Park. Basically, if you have a little time before or after your appointment, there's plenty to do near us!
View Our Location

Meet Your Lincoln Dentists
Dr. Michael Kotopka, Dr. Andre Rossini and Dr. Dani Most are proud to practice a different kind of dentistry here at Williamsburg Dental in Piedmont. We take special care to ensure your time with us is positive, and our focus on providing unparalleled quality coupled with the best service truly sets us apart. From dental checkups and cleanings to dental implants to Invisalign and more, we look forward to helping you achieve the best dentistry possible, all conveniently located under one roof.
Meet Our Dentists
Affordable
Payment Options Dental Insurance
•

Financing

At our dental office, we work hard to ensure that our world-class dental care is always affordable. We're in-network providers for a long list of insurance carriers, including Cigna, Blue Cross Blue Shield, Ameritas, and Humana just to name a few, and our team will help you navigate the ins-and-outs of your policy to ensure you always get the most out of your benefits. And, if you currently do not have insurance, we can even help you get hassle-free, low-to-no interest financing.

Explore your options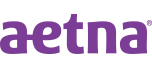 Our Patients Say it Best
I've gone here for years! Dr. Kotopka has been my dentist since I was in elementary school and now I'm in law school. He's taken care of all my nasty cavities with precision and compassion. The staff are wonderful and even when I moved to the middle of town I prefer to drive down south than see another dentist. You won't be disappointed!
Schuyler G.,

Lincoln, NE
The staff at Williamsburg Dental are fabulous. Dr. Kotopka and the dental hygiene professionals are gentle and thorough and are always friendly. The dental office staff are friendly and helpful. My appointments always start on time, which is wonderful. I would recommend Williamsburg Dental to anyone looking for dental care.
Stephanie K.,

Lincoln, NE
I have been going to Williamsburg Dental for 13 years, to see Dr Kotopka. He is always friendly, honest and thorough! The dental hygienist do a fabulous job cleaning and tips to improve dental hygiene. Clean dental office, friendly receptionist and I highly recommend!!
Bridget H.,

Lincoln, NE
Read More Reviews
Our Featured Dental Services