Meet Our Dentists
Our Piedmont practice is staffed by a team of highly-experienced dentists who are committed to giving everyone in Lincoln a smile they are always proud to show off. Each one has attended some of the finest educational institutions in all of dentistry and continue to refine their skill set by taking continuing education courses every year. When you come to Williamsburg Dental Piedmont, you can trust that your smile is always in good hands. Below, you can get to know our fantastic doctors a little better.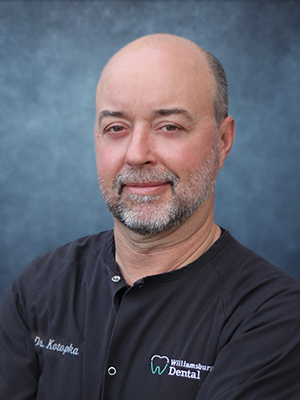 Michael Kotopka, DDS
Dr. Kotopka is a proud Nebraska educated dentist, having graduated from Lincoln Southeast, University of Nebraska, and UNMC College of Dentistry. After Dental School he spent three years as a captain in the US Air Force participating in an Advanced Education in General Dentistry residency that took his family to Langley AFB in Virginia and Brooks AFB in San Antonio.
The Kotopka's returned to the good life in Nebraska in 1997 and Dr. Mike has practiced in the same office ever since.
He and his wife Ann have seven children who keep them very busy. The oldest is currently studying for his PhD at Stanford and the youngest has just recently begun school.
When he's not seeing patients, Dr. Mike can be found on the Lincoln trail system running or biking. He recently achieved his goal of running a half marathon. He also enjoys golfing and reading.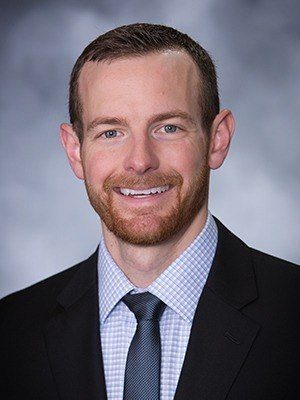 Addison Killeen, DDS
Dr. Killeen was born and raised in Lincoln and graduated from Mount Michael Benedictine High School in Omaha. He then graduated from Saint Louis University with a degree in Psychology and attended the University Of Nebraska College Of Dentistry. In dental school, he excelled at all parts of general dentistry.
Dr. Killeen enjoys going on dental mission trips to under-served areas in developing countries. He has visited Haiti to do volunteer dental work the last 5 years. In his travels, he has provided dentistry to remote portions of Central and South America- working at over 12,000 feet in Peru and on a boat in the Guatemala Rain Forest. During his annual trip to Haiti, he works at the Kobonal Mission near Hinche.
At home, Dr. Addison enjoys spending time with his wife Rachel. They have two sons that keep them on their toes! When he's not at home, Dr. Killeen enjoys the outdoors, including snowboarding, hiking, canoeing, and windsurfing. On any non-Husker football Saturday, you may find him running or mountain biking at Platte River State Park.