Preventive Dentistry – Lincoln, NE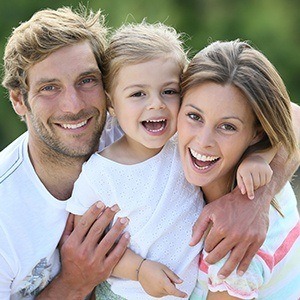 What are your brushing habits like? Do you uphold a regular routine of brushing, flossing, and rinsing? We hope the answer was a loud and resounding "YES." Maintaining regular cleaning habits is imperative for keeping your mouth, teeth, and gums in tip-top shape. However, even those who keep up with their oral care can still miss hard-to-reach areas in the mouth, which can develop bacterial buildup, plaque, and tartar. Over time, these areas in the mouth can create oral health and hygiene problems. Visiting the dentist twice per year can prevent issues from taking root, and your dentist can properly remove the plaque, tartar, and bacteria that is clinging to the teeth and gums. For the best preventive dentistry in the Lincoln, NE area, look no further than the prestigious dental offices of Williamsburg Dental.
Dental Checkups & Teeth Cleanings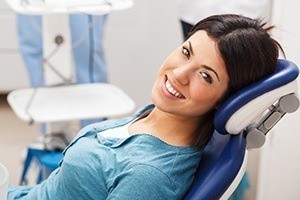 Brushing and flossing are essential to maintaining your oral health, but they simply aren't able to clean all the surfaces of your teeth, leaving you vulnerable to develop tooth decay, cavities, gum disease, and more. With a checkup and cleaning here at Williamsburg Dental, we can target these problem areas and make sure your smile is protected year round. Plus, these visits will give your dentist the chance to catch any issues you might have early so they can be treated quickly.
Periodontal Therapy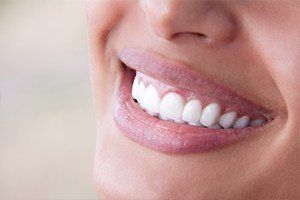 The health of your gums is just as important as your teeth when it comes to your oral health, and allowing too much bacteria to accumulate on them can lead to an infection called gum disease, which is actually one of the leading causes of tooth loss! We'll keep a close eye on your gums whenever you come to see us, and should you show any signs of gum disease, we can use effective periodontal therapy to eliminate it.
Learn More About Periodontal Therapy
Children's Dentistry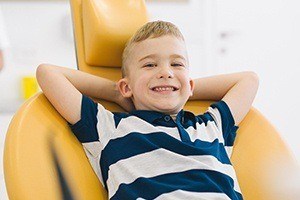 Early dental visits are one of the best ways to ensure that your child's smile stays healthy and strong as they grow and develop, and Williamsburg Dental loves to serve Lincoln's littlest smiles. We'll take the time to make sure your child is completely comfortable whenever they come to see us, and our expert team will provide kid-centric treatments designed just for their smile. We'll also teach them healthy habits that they'll be able to use well into adulthood.
Learn More About Children's Dentistry
Digital X-Rays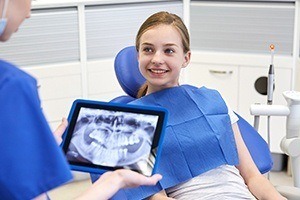 X-rays enable our team to catch dental issues hidden below the surfaces of the teeth, and in order to make this tool better, we've invested in digital x-rays. With them, we can create highly-detailed images much faster compared to traditional, film-based x-rays, and they even emit up to 90% less radiation. And, because everything is digitized, the images can be easily sent, stored, and displayed on a chairside monitor so your dentist can show you exactly what they are seeing.
Learn More About Digital X-Rays
Emergency Dentistry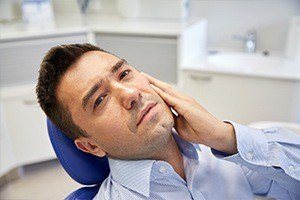 A dental emergency is any situation where a person requires immediate dental care. This could be because the teeth have been injured in an accident or someone has developed a severe toothache. In any case, when you need dental care FAST, you can always rely on Williamsburg Dental. With five locations in Lincoln and one in Crete, we can provide the flexibility in our schedule to get you a quick appointment. Plus, if you are calling after regular dental office hours, we always have a dentist on call to answer your questions within 24 hours. Our team is fully trained and equipped to handle all kinds of dental emergencies, and when you call in, we'll do whatever we can to see and treat you as quickly as possible.
Learn More About Emergency Dentistry
Nitrous Oxide Sedation Dentistry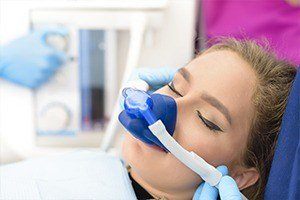 Are you or your child nervous about visiting the dentist? If so, we've got you covered! Nitrous oxide has been used for over 100 years to help calm anxious dental patients, and it's so gentle that we can even use it with children. All a patient has to do is inhale the odorless gas through a small nasal mask, and within minutes, they will feel a deep sense of physical and mental relaxation. And, once the mask is removed, the effects wear off almost instantly, allowing a person to immediately go back to their day.
Learn More About Nitrous Oxide Sedation
Mouthguards/Nightguards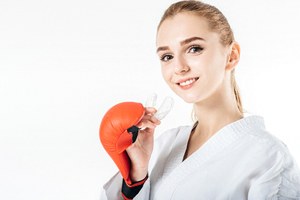 There are some situations when your smile needs added protection—whether you're playing a high-impact sport or you unconsciously grind your teeth at night. Fortunately, we provide completely custom mouthguards that absorb and soften blows to the face, which can keep not only your teeth safe but your head as well. For those who clench or grind their teeth while they sleep, we offer an oral appliance called a nightguard. This fitted appliance allows you to retain more natural enamel and prevent fractures and breakage in the future.
Learn More About Mouthguards/Nightguards
Oral Cancer Screenings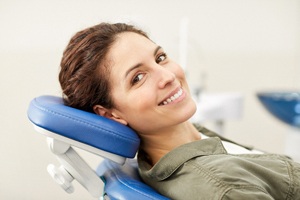 When abnormalities exist within the oral cavity and facial structure, they can be clear indicators for oral cancer. With more than 50,000 people being diagnosed with this unfortunate disease each year, early detection is crucial to survival. At Williamsburg Dental, our team is pleased to provide a quick and easy oral cancer screening during your regular dental checkup and cleaning, allowing you to feel more confident about your oral and overall health.