Smile Makeover – Lincoln, NE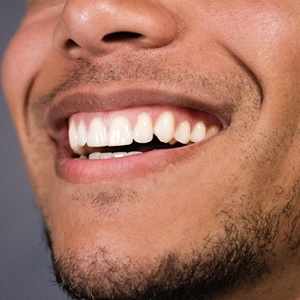 When you look in the mirror at your smile, do you feel like nothing can be done to fix the many problems with your teeth? Whether you have misshapen, stained, chipped, or otherwise flawed teeth, it can be difficult to have confidence in your appearance. Plus, if you have several imperfections simultaneously, you may not know where to start! Fortunately, our team at Williamsburg Dental can help you. We can formulate a treatment plan that addresses the changes you'd like to make through an effective combination restorative and cosmetic procedures called a smile makeover from our Lincoln, NE dentist.
Do I Need a Smile Makeover?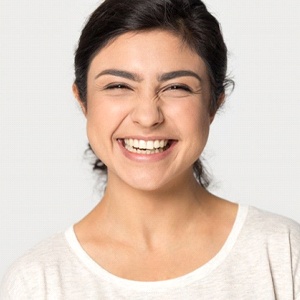 Here are some examples of the kinds of imperfections we can correct through a smile makeover:
Cracks or fractures
Chips
Discoloration
Overcrowding
Misshapen teeth
Missing teeth
Small gaps
Crooked teeth
Even if you have multiple flaws, we can help you achieve your dream smile!
What Is the Smile Makeover Process?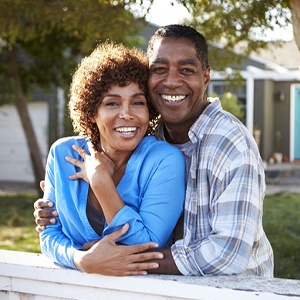 No matter what procedures your smile requires, a smile makeover always begins with a consultation. During this important appointment, you'll meet with one of our highly qualified dentists, who will examine your teeth (potentially with X-rays), talk with you about your goals, and design a treatment plan customized to your smile. Also, we will take the opportunity to lay out a timeline for completing the work, which may be as simple as a couple in-office visits or as complex as several months of treatments, depending on the procedures you need. At this time, we also provide an estimate for the procedures.
Services that may be involved in a smile makeover include the following:
Metal-free dental crowns
Dental implants
Invisalign
Teeth whitening
Porcelain veneers
Cosmetic bonding or tooth-colored fillings
Regardless of the combination of procedures you need, you can count on honest, clear communication, so you know exactly what to expect at every stage of the process.
What Are the Benefits of a Smile Makeover?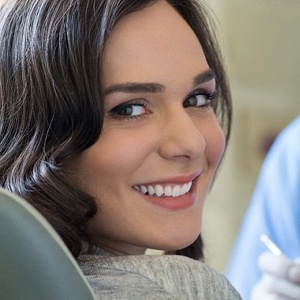 Your teeth and gums are among the first things that people notice about you—as a result, you want to make a powerful, positive first impression. Studies have repeatedly shown that a confident, attractive smile communicates success, trustworthiness, and friendliness. In addition to the way that others perceive you, a smile makeover can give you the life-changing opportunity to improve how you feel about yourself. This, in turn, can greatly impact your social and professional life for the better.
Are you ready to love your smile? Give us a call to schedule your consultation today!