Tooth Extraction – Lincoln, NE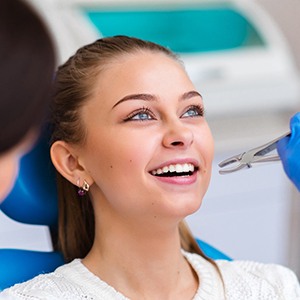 Overall, our team at Williamsburg Dental prefers to save teeth rather than extract them entirely. However, there are situations when we have no other viable choice for treatment. In these cases, leaving the tooth in place could endanger the other teeth or jaw bone, putting your smile at increased risk. In these circumstances, it may be in your best interest to have the tooth extracted. But don't worry! Our team is happy to take the stress out of your procedure and provide whatever support you need to have a healthy, complete smile. Get in touch with our team to learn more about tooth extraction!
Reasons for Tooth Extraction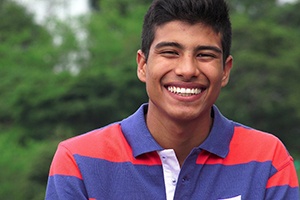 If we recommend tooth extraction, it will likely be for one of the following reasons:
You have advanced periodontitis (gum disease), and the jaw bone has been compromised.
Your tooth has severe decay or damage from an injury, which cannot be salvaged with a dental crown.
You need to undergo orthodontic care, but your teeth are overcrowded.
Your wisdom teeth are impacted, erupting at an unsafe angle, or causing an infection.
A baby tooth has not come out naturally and is impeding the permanent tooth's eruption.
Types of Tooth Extraction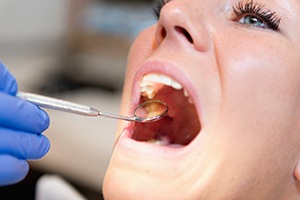 In general, there are two kinds of extractions: simple and surgical. Some teeth, especially those in the front of the mouth, are easily accessible and require very little effort to remove. Others have more complex roots or are not yet erupted and therefore require more advanced techniques for removal. Regardless of which type of extraction you need, you can count on our team to make sure you're relaxed and well cared for.
The Tooth Extraction Procedure
In all tooth extractions, we make sure the patient is comfortable by administering a local anesthetic and possibly some nitrous oxide sedation. Then, depending on the method required, we'll either gently rock the tooth back and forth until it lifts out of the socket, break the tooth into smaller pieces, or surgically remove the tooth from underneath the gums' surface.
What Happens If You Don't Replace Missing Teeth
Some patients wonder if they can go without replacing missing teeth. Some of the time, such as in the case of orthodontic treatment, perhaps a new tooth isn't necessary. However, by and large, you will need to have a replacement for a tooth you've lost. At minimum, the gap in your teeth will present a noticeable change in your smile's appearance, but this space can also allow your teeth to shift, changing your bite and increasing your likelihood of additional tooth loss in the future. Replacing these missing teeth will help your teeth stay in their optimal positions.