Restorative Dentistry – Lincoln, NE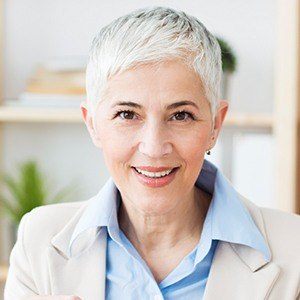 What is restorative dentistry? Despite our best efforts, sometimes dental decay or injury can occur, causing permanent damage to, or even the loss of, our natural teeth. When these problems arise, restorative dentistry is the solution. Restorative dentistry involves the management and repair of oral health problems. These procedures aim to restore the full form and function of your damaged or missing teeth. Treatments can include root canal therapy, dental fillings, dental veneers, dental crowns and bridges, full and partial dentures, or dental implants. While the ultimate goal is always to preserve your natural teeth for as long as possible, tooth extraction and replacement are sometimes necessary to promote and preserve overall dental health. Damaged teeth and tooth loss must be addressed, as ignoring these issues will only increase the stress and pressure on your remaining natural teeth, creating an oral health crisis. Don't let your oral health concerns go untreated any longer; make an appointment with the gentle and experienced restorative professionals of Williamsburg Dental for restorative dentistry in Lincoln, NE today!
Dental Crowns & Fixed Bridges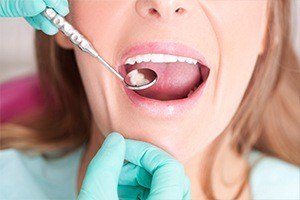 A dental crown is a custom-made tooth-shaped restoration that can be used to repair a chipped, cracked, or severely decayed tooth. It simply fits over the top of a natural tooth and fully encases it to restore its strength and appearance at the same time.
For a missing tooth or even a few in a row, two of these crowns can be placed on either side of the gap in the smile and bonded to prosthetic teeth to fill in space, creating a dental bridge.
Learn More About Dental Crowns
Learn More About Dental Bridges
Tooth Colored Fillings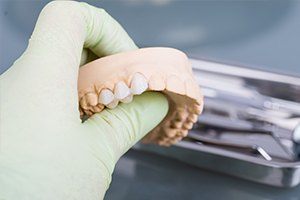 A filling is what we can use to restore a small cavity or slightly damaged tooth, and rather than using traditional amalgam, our fillings will be made of composite resin. This strong and malleable material can be specially shaded to match a patient's natural tooth color so it completely blends in with the smile. Plus, it also forms a much stronger bond with the enamel, meaning you'll end up with a restoration that is nearly invisible and will stand the test of time.
Learn More About Tooth-Colored Fillings
Full & Partial Dentures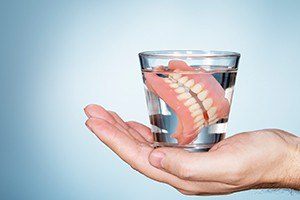 If you are dealing with multiple missing teeth, dentures are a relatively quick and affordable way to get your complete smile back. Partial dentures are designed to replace missing teeth while seamlessly fitting in among your remaining ones, while full dentures can replace an entire row of teeth. In the end, our team will take the time to craft you a denture that feels great, looks natural and helps you eat and speak with complete comfort.
Learn More About Full & Partial Dentures
Root Canals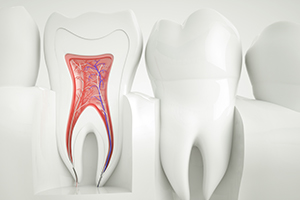 When a tooth develops an infection deep within its innermost chamber due to decay or injury, a root canal is used to remove the damaged tissue and relieve any dental pain. Thanks to modern-day dental techniques, this often feared procedure is now no more painful than receiving a small filling. In fact, it's one of the best tools we have for eliminating dental discomfort and saving teeth that would otherwise need to be removed.
Cracked Teeth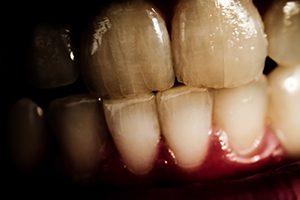 Teeth can become cracked for a wide variety of reasons, ranging from an injury while playing sports to simply hitting your tooth while taking a drink. A small crack can sometimes develop into a big problem down the line, so if you ever experience one, we can help you quickly repair it so you can have peace of mind when it comes to your smile. If you currently have a cracked tooth, be sure to come see us before it has a chance to get worse.
Learn More About Cracked Teeth
Tooth Extraction
When a patient has suffered severe tooth decay or gum disease, we may need to remove the tooth entirely. As much as we try to avoid it, sometimes tooth extraction is the best or even only course of action for the good of your smile. If this is the case for you, we'll be right there with you every step of the way to keep you comfortable and provide you with tooth replacement options, if necessary.
Learn More About Tooth Extraction
Full-Mouth Reconstruction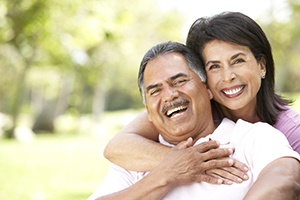 If you've suffered severe trauma or decay, you may require more complex work to revitalize your smile. Our experts at Williamsburg Dental can provide the advanced care necessary to restore your teeth to their former glory. Through your completely customized treatment plan, we can make the necessary adjustments in your teeth