Dental Cleanings in Lincoln, NE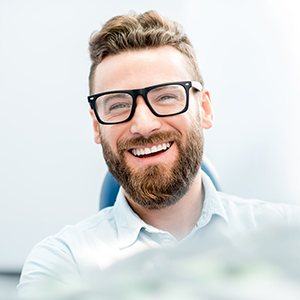 Good oral hygiene not only keeps your smile looking fresh and attractive, but is also essential to your overall health. Poor oral hygiene can lead to a variety of dental and medical problems, including:
Gum disease (also known as Periodontal disease)
Infection
Heart disease
Stroke
Diabetes
That's why dentists recommend professional dental cleanings twice a year. A professional tooth cleaning includes the removal of dental plaque and tartar in order to prevent cavities and periodontal disease.
Gingivitis is a common but mild form of periodontal disease (gum disease) that causes irritation, redness, swelling, and inflammation of the gums. Because gingivitis can be mild, you may not be aware that you have the condition. However, it's still important to take it seriously and treat it promptly because untreated gingivitis can lead to periodontitis and eventual tooth loss.
Williamsburg Dental treats and restores the health of teeth and gums with gentle but effective cleanings and periodontal therapy. For the reliable oral health care you deserve, make an appointment with the experienced family dentists of Williamsburg Dental today.
Why Choose Williamsburg Dental For Your Professional Teeth Cleaning?
A professional dental cleaning is a routine procedure that is rarely uncomfortable and typically takes just 30 to 45 minutes to complete. At our practice, we specialize in and frequently perform a variety of dental cleaning procedures, from periodontal scaling and whitening to teeth polishing and fluoride treatments. When you choose Williamsburg Dental for your teeth cleaning appointment, you can rest assured that your procedure will be performed by a skilled and experienced dental hygiene professional.