Emergency Dentist — Lincoln, NE
Fast Dental Care When You Need It Most
Call our emergency hotline day or night at (402) 281-9367. We have team members on call who will respond within 24 hours to help patients in times of dental emergencies.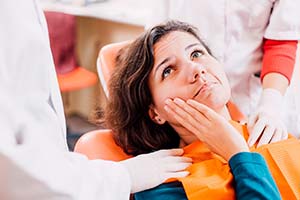 Dental emergencies happen suddenly and without warning, resulting in an overwhelming and inconvenient situation. If you're in need of help, don't wait – contact Dr. Andre Rossini and the rest of the team at Williamsburg Dental right away for the revitalizing attention you and your smile need. Our dental office welcomes patients of all ages and do everything we can to see you for emergency dentistry in Lincoln, NE on the same day as your initial call. For fast care when you need it most, don't hesitate to contact us during a dental emergency.
Why Choose Williamsburg Dental for Emergency Dental Care?
Call Our Hotline Day or Night for Emergency Care
Same-Day Emergency Appointments Available
Team of Highly Experienced Dentists Focused on Your Comfort
What to Do in a Dental Emergency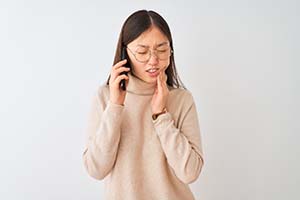 Regardless of the situation, try to remain calm and know that our team is here to help you. When a dental emergency occurs either to you or a loved one, act quickly for the best possible results:
Call us right away: No matter what time of day it is when your emergency occurs, give us a call! We'll give you over the phone instructions and schedule you an appointment for as soon as possible. If you call after-hours, a team member will get back to you within 24 hours.
Visit us for an emergency exam: As soon as you arrive, your Lincoln emergency dentist will see you right away for an exam. They'll focus on understanding the source and extent of your dental emergency while alleviating any serious pain.
Make a treatment plan: We'll review our findings with you and fully explain which treatments we recommend, including an estimate of their length and cost. Together, we'll create a treatment plan to restore your oral health that works best for you.
Get the fast, professional care you need: With a team of highly trained dentists and a variety of dental services all under one roof, we'll get to work right away. Your comfort and health will be our top priorities as we repair your smile, relieve your pain, and protect your teeth.
The Most Common Dental Emergencies
Whether it is a toothache in Lincoln, busted lip, abscess, or knocked-out tooth, our team here at Williamsburg Dental is equipped and ready to address your dental emergency as quickly as possible. Knowing you have qualified individuals who can offer restorative treatment when you need it most is crucial, but what if you're unsure if you need urgent treatment or not? We encourage you to give us a call anyways! Not all dental emergencies are easy to identify, but they will only get worse if left untreated. If you are experiencing worrisome symptoms or any of the following, don't hesitate to give us a call.
Lincoln Emergency Dental Appointments Now Available
Dental emergencies should always be considered serious. Preparing your family and yourself in advance is the best way to deal with any dental emergency. The next time you find yourself in need of emergency dentistry services, don't think twice about giving us a call at (402) 281-9367 or (402) 281-9544 for the immediate care you need. Williamsburg Dental proudly serves families throughout Lincoln and the surrounding communities.
Understanding the Cost of Emergency Dentistry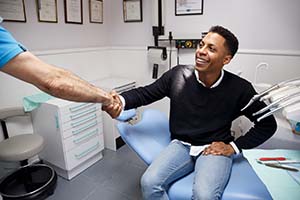 Some people think they can save on their dental costs by not going to the dentist, even in an emergency situation. However, that choice just makes bad circumstances worse! You should seek our help as soon as you notice a problem because dental issues only get more advanced (and more expensive) with time. If you wait for treatment, you'll likely end up paying more to fix the problem than if you come in earlier. Our team can work with you to make your treatment affordable so that your dental emergency is less painful financially.
Every Dental Emergency is Different
We treat every patient and emergency situation with the same compassion and attention to detail; however, they can vary and require different procedures. Even two patients who experience the same dental emergency may require different treatments. For example, tooth pain in one patient may necessitate a root canal to get rid of decay, while another patient with a toothache may be treated with a filling. It is impossible to know what you'll need (and what you'll owe) until we have the chance to examine your mouth. In other words, Only after we've evaluated the damage to your smile can we explain your treatment options and the associated costs.
Does Dental Insurance Cover Dental Emergencies?
Unexpected dental problems can ruin or at least disrupt your day, but they don't have to derail your finances. Our team is happy to work with you and find solutions that make treatment affordable. While dental insurance won't assume all of the cost, it can cut your out-of-pocket expenses, depending on the treatment you need. We're proud to accept most PPO dental insurance plans, including Delta Dental, Guardian, and MetLife. When we file claims on your behalf, we'll do our best to maximize your coverage, saving you as much money as possible. If you have questions, you can contact your insurance provider or our team.
Other Options for Making Dental Emergencies Affordable
If you don't have dental insurance, you have a budget-friendly alternative available with Williamsburg Dental's Membership Savings Plan. In addition to preventive care, these plans cover one free emergency exam per year and provide a 25 percent discount other services, such as root canals and fillings.
Additionally, we understand that paying for treatment all in one lump sum may financially stretch you too thin for comfort. That's why we also accept payment through CareCredit. We can even help you apply for financing right here in our dental office and break the cost into more manageable monthly payments.
Taking Care Of Your Smile Can Save You Money
If you are looking to avoid the cost of treating a dental emergency, you need to maintain your smile properly. Are you diligent in your oral healthcare routine? Daily brushing and flossing may seem insignificant, but these, along with regular dental checkups and cleanings, play a critical role in keeping your smile healthy. You may still encounter issues even when you follow these instructions, but having healthy dental habits can lessen the severity of the problem and therefore save you money when we resolve it. In fact, it's estimated that every dollar spent in prevention can save between up to $50 in treatment later on!
How to Prevent Dental Emergencies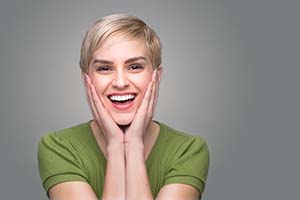 "An ounce of prevention is worth a pound of cure." In other words, you're better off putting in a little effort to prevent trouble from happening in the first place than treating a big problem later on. This old saying is definitely true when it comes to your oral health. In most cases, but not all, dental emergencies can be avoided altogether through a few simple steps.
Visit Your Dentist Regularly
If you are diligent in your at-home care, you may think these efforts are enough to maintain a healthy mouth. However, every six months at least, you need to visit Williamsburg Dental for your checkup and cleaning appointment, where we will remove tartar deposits and stop decay before it starts. We also examine your mouth for signs of existing decay or infection. If we find anything concerning, we can address it right away using less intensive (i.e., less expensive) treatment than if you wait until after you notice it on your own.
Maintain Good Oral Hygiene Habits at Home
Making a huge difference for your smile's health can be accomplished through little efforts. For example, be sure to brush and floss your teeth every day to keep plaque buildup to a minimum. These important habits help you get rid of plaque before it hardens and leads to decay, weakened enamel, and infections.
Stick to a Nutritious Diet
Did you know that what you eat feeds not just you but also the bacteria in your mouth? Foods with high sugar or carbohydrate content promote growth of the bacteria that cause cavities and gum disease. This means that by limiting these foods you'll be slowing down their production of harmful acids and helping your mouth stay healthy.
Protect Your Pearly Whites
If you play any sport where contact to the face can occur, your teeth could be at risk of being knocked out. Wear a mouthguard to protect your teeth from an impact. At Williamsburg Dental, we know that one-size-fits-all mouthguards, which you can purchase at sports stores, can be uncomfortable or slip. That's why we can provide you with a custom mouthguard that fits properly and feels just right.
Use Tools, Not Teeth to Open Packaging
Struggling to open a bag or break into a package can be frustrating, but resist the temptation to use your teeth to open it! Take an extra minute or two to get a pair of scissors or other appropriate tool. Your teeth already experience enough force and pressure in biting and chewing your food. They don't need to be chipped or fractured for something that can easily be done with the right tool. For the same reason, you should also avoid chewing on hard food or objects like ice, popcorn kernels, and pens.
Emergency FAQs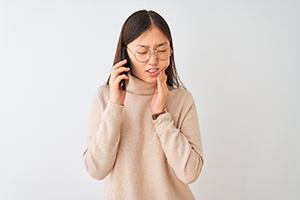 When dental emergency comes up, many worrying questions can fill your mind. Below you'll find our answers to some of the most common ones that we get from patients. Hopefully, they can help you better plan how you'll respond if a dental emergency occurs to you or a loved one and give you peace of mind in your time of need. If you have any other questions, don't hesitate to reach out to our team. We'll help however we can!
Can I Fix Dentures That Are Broken in Half?
Most likely no. Although we may be able to make minor adjustments to dentures in-office, we do not have the capability to make extensive repairs to dentures. If your prosthetic teeth are broken in half, they will most likely need to be replaced. After all, you won't be able to chew, bite, talk, or even smile with dentures that aren't functioning properly. We can help you regain a strong smile without hurting and damaging your soft tissues.
What Does Throbbing Tooth Pain Mean?
An intense toothache can have several underlying causes, but the most common is deep tooth decay. When bacteria have reached the pulp or soft central tissue of the tooth, it can feel excruciating. Unfortunately, it is possible for the decay or infection to reach into the roots of the tooth, and pool of pus can form under the gumline. This may be the case if you have a throbbing sensation. We won't be able to give you an accurate diagnosis until we've examined you and taken X-rays to see the full extent of the damage.
Will My Toothache Go Away on Its Own?
No, oral problems rarely resolve themselves with time; in fact, they only get worse. At some point, the pain of your aching tooth may subside, but that typically means that it has finally died. Instead of treating the decay with a filling or root canal, we will need to extract the tooth altogether and replace it with a bridge or dental implant. The sooner you address your tooth pain, the less you have to endure, and the less invasive your treatment is likely to be.
Is My Tooth Pain from an Infection?
Possibly. The only way to properly diagnose the issue is to come into one of our locations and have a dentist examine you carefully. Looking up symptoms online and trying to diagnose your problem isn't helpful in this case. Through X-rays and a close evaluation, we can identify the reason behind your tooth pain, discuss your treatment options with you, and then perform the appropriate therapy, relieving your discomfort and getting your smile back to full health.