Cosmetic Dentistry – Lincoln, NE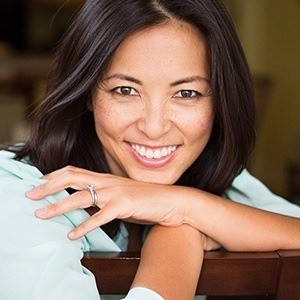 We've been giving our patients a reason to smile for years now. As a highly regarded cosmetic dentist in Lincoln, it's our goal to help give you a smile that you're always proud to show off. From porcelain veneers to teeth whitening and more, we have the affordable services to restore and improve your teeth. After we're done, you'll be turning heads and lighting up the room with your smile in no time. To learn more about your cosmetic dentistry in Lincoln, NE, read on below or contact us today for an appointment.
Porcelain Veneers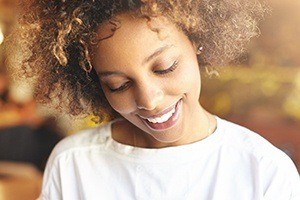 Porcelain veneers have long been the go-to cosmetic treatment for Hollywood celebrities and models because they are able to correct numerous aesthetic imperfections with just one simple procedure. With them, we can:
Instantly whiten the teeth
Close gaps
Fix chips and cracks
Make small teeth appear larger
Straighten slightly misaligned teeth
These extremely thin, custom-made ceramic coverings are bonded to the front of the teeth. You can get one to fix a single tooth or an entire set to completely makeover your smile.
All-Porcelain Dental Crowns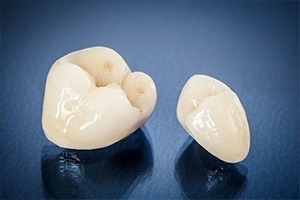 A crown is a dental restoration that is used to cover a tooth that has been damaged by decay or injury. All-porcelain crowns are a vastly preferred alternative to metal crowns due to their aesthetic advantages. They look and feel like your natural teeth, and their durability makes them a long-lasting choice for the front teeth that show when you smile.
Porcelain is the ideal material for dental crowns because it reflects light in the same way that real tooth enamel does. This means that your smile will not only be stronger with the protection of a crown but look amazing and natural as well. While crowns made with a combination of metal and porcelain often result in an unnatural dark line near the gum, all-porcelain crowns mimic the appearance of a natural tooth throughout the restoration.
Learn More About Porcelain Crowns
Invisalign® Clear Braces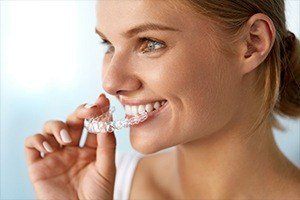 For those looking to straighten their crooked and crowded teeth without going through the hassle of metal braces, Invisalign® is your answer. Rather than using brackets and wires, Invisalign® consists of a series of custom-made clear plastic aligners to gradually straighten the teeth. They are practically invisible when worn, and you can even take them off whenever you need to eat or brush your teeth. With Invisalign®, you get the very best when it comes to comfort, appearance, and effectiveness all with one treatment.
At Home Teeth Whitening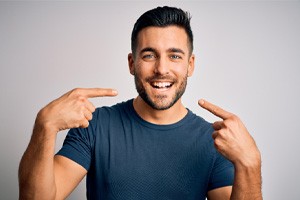 Want to achieve a whiter smile while you relax at home? We can make you your own customized kit consisting of mouth trays designed specifically to fit your smile as well as a whitening gel much stronger than anything you can buy at the store. You'll simply need to wear the trays with the gel for about 30 minutes a day for 2 weeks to see complete results, though we bet you'll notice an immediate difference after just one session.
Learn More About At Home Teeth Whitening
Opalescence Boost Whitening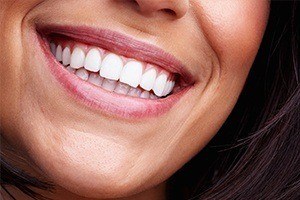 If your smile is stained or discolored and you want to change that as quickly as possible, we can safely whiten your teeth up to 8-10 shades in a single appointment using Opalescence Boost Whitening. We'll simply apply, wipe off, and reapply a powerful bleaching agent until you're satisfied with the color of your smile. In most cast cases, we're able to complete this treatment in less than an hour!
Learn More About Opalescence Boost Whitening
Smile Makeovers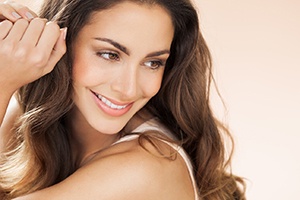 No matter what your smile has been through in the past or how it looks currently, it can be treated and corrected. If you know your teeth need serious help, but you aren't sure how to get started, you may be a good candidate for a smile makeover. Our highly trained dental team can combine restorative and cosmetic treatments, personalized to your needs, to create the kind of smile you'll be proud to show off in any situation.