Full-Mouth Reconstruction – Lincoln, NE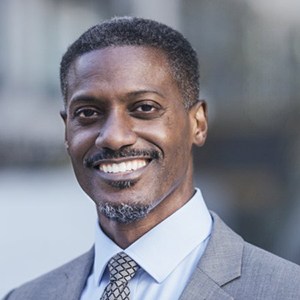 Do you have broken, decayed, or missing teeth? They can make eating, chewing, and other daily functions significantly more difficult—not to mention make you feel self-conscious about your appearance. That's where full-mouth reconstruction in our Lincoln, NE dental office can make all the difference. If your smile could use some TLC, don't hesitate to reach out to our team, and we'll gladly help you—regardless of how extensive the damage.
What Is Full-Mouth Reconstruction?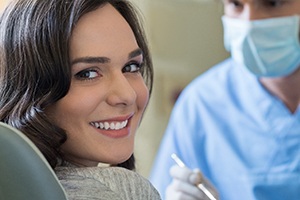 Essentially, full-mouth reconstruction involves treatment that impacts the entire mouth. Whether this treatment is as simple as placing porcelain veneers on every tooth or as complex as getting implant-retained dentures, you can trust our experts to work with you to find the right combination of services for a natural-looking, functioning smile. No matter what condition your teeth are in currently, we can give you the transformation you're looking for.
What Can I Expect with Full-Mouth Reconstruction?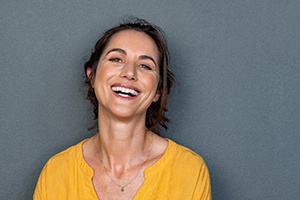 The first step toward the smile you want is to have a consultation with one of our dental experts. We'll evaluate the current state of your smile and learn more about your needs and goals. This process may also include X-rays and other diagnostic information so that we can formulate the perfect plan catered to your unique set of teeth. Whether a few teeth or every single one needs work, we'll gladly walk you through every stage of the process from beginning to end.
Crown/Bridge
A weak, broken, damaged, or even missing tooth can be completely restored with a crown or bridge, completing your smile. These strong restorations look and function exactly like natural teeth, so you don't have to worry about them standing out.
Onlays & Inlays
When damage to the tooth is still minor but has spilled over the cusp of the tooth, we may be able to use onlays and inlays. These porcelain restorations have the durability of a crown while allowing you to keep more of the natural tooth structure.
Porcelain Veneers
If your issues are mostly cosmetic, porcelain veneers may be the solution to give you a more confident smile. These stain-resistant sheets of ceramic material cover little imperfections like chips, small gaps, discoloration, and more.
Dental Implants
When it comes to replacing missing teeth, no other solution does everything dental implants can. By substituting the root structure, dental implants last significantly longer than other replacement options and help you retain your jaw's strength and appearance for years to come.
Dentures
Today's dentures are much more realistic and comfortable than ever before. Whether you're missing only a few teeth or an entire arch, high-quality dentures can allow you to smile with confidence again.
Benefits of Full-Mouth Reconstruction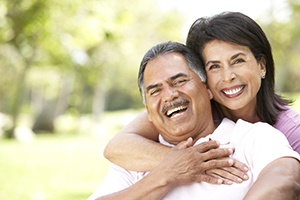 Even if you've been living without a whole smile for a while, full-mouth reconstruction can offer you these advantages:
Natural-looking results.
Improved confidence.
Restored function.
Replaced missing teeth.
Improved ability to chew, bite, and speak.
Improved oral and general health.