Teeth Whitening – Lincoln, NE
Need a Brighter Smile? We've Got Options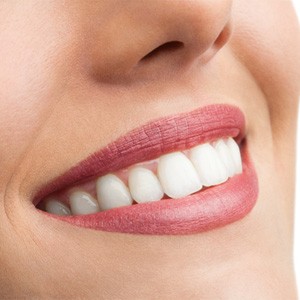 Your smile creates an immediate and subconscious impression on everyone you meet. A bright white smile gives the impression of youth, vitality, health, happiness, and warmth. Studies show that a bright smile is perceived as a healthy smile, and most people believe that a healthy smile is an important social asset.
As many as 96% of adults believe a white smile makes a person more attractive, and nearly 74% of adults feel that an unattractive smile can hurt a person's career. That's why Williamsburg Dental now offers reliable options for at-home teeth whitening in the Lincoln, NE community. For the quick and effective teeth whitening treatment you deserve, make an appointment with the highly qualified cosmetic dentists of Williamsburg Dental today.
Why Choose Williamsburg Dental for Teeth Whitening?
Custom-Fitted Take-Home Whitening Trays
Quick, Reliable Boost! In-Office Whitening
Team of Experienced, Caring Dental Experts
Who Is a Good Candidate for Teeth Whitening?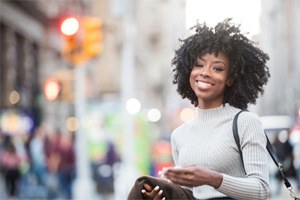 Smoking, certain foods, and a variety of dark-colored beverages can all leave you with stained or discolored teeth. If your smile isn't as bright as you would like it to be, make an appointment with our team. Once we've narrowed down the source of the problem, we can figure out whether a professional whitening treatment could help. Remember, you need healthy teeth and gums in order to have teeth whitening performed; issues like cavities must be treated first.
How Does Teeth Whitening Work?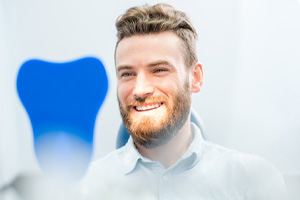 If you've been disappointed by over-the-counter whitening products in the past, rest assured that the solutions that our practice offers are far more effective. They can even get rid of intrinsic stains hiding beneath the surface of the tooth! We offer two methods of teeth whitening: one you can take home and another that is carried out right here at our office in Lincoln.
Take-Home Teeth Whitening
Williamsburg Dental offers custom-fitted teeth whitening trays made from a flexible material that adapts to your teeth to evenly distribute whitening gel across the tooth surface. These whitening trays are an easy take-home way to whiten teeth at your leisure.
In-Office Teeth Whitening
We can perform an in-office Boost! teeth whitening treatment for patients who care about getting fast results. In just one short visit, your teeth could be up to 8 shades whiter! A beautiful smile could be yours in less than an hour. The process is quick, easy, and affordable. When you come to us, we'll walk you through the steps to let you know exactly what to expect.
Tips for Maintaining Your Brighter Smile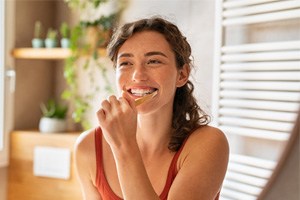 How long will the results of teeth whitening last? The answer is different for every patient. The good news is that there are plenty of steps you can take to maintain your newly improved smile for as long as possible, such as:
Staying away from foods and beverages that are known to cause tooth stains.
Brushing and flossing every day.
Visiting our office for routine hygiene appointments.
Understanding the Cost of Teeth Whitening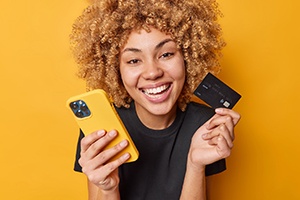 Prior to starting treatment, you may wish to know exactly how much whitening in Lincoln will cost. However, each case varies from the next, making a general estimate for anyone and everyone difficult. At your consultation, we can discuss your options in greater detail, including the cost and payment, so you can decide whether you wish to proceed, or, if you have questions, you can call our office, and we'll assist as best as we can!
Factors That Affect the Cost of Teeth Whitening
At first glance, teeth whitening seems pretty straightforward, but more goes into calculating the cost of treatment than you might think. For example, we take into consideration the following:
Essential preparatory work: If you have a cavity or gum infection, that issue takes precedence and must be addressed before whitening.
The severity of discoloration: Those who have deeper stains may require multiple treatments to achieve the desired results.
Presence of veneers, fillings, or crowns: Restorations typically do not respond to whitening treatment, so additional work may become necessary to make sure your entire smile is the same shade of white.
Types of Teeth Whitening: What Do They Cost?
Various methods of whitening teeth cost different amounts. We can review these amounts during your consultation and identify the one that can best fit within your budget.
Professional in-office whitening usually costs between $400 and $800.
Professional take-home whitening kits come with custom-made trays and cost a couple of hundred dollars.
Commercial whitening kits can be purchased at the drugstore for about $100 or less.
Standard whitening products, like toothpastes or strips, may cost as little as $7 and as much as $40.
Inexpensive Teeth Whitening vs. Professional Teeth Whitening
Although store-bought whitening strips or kits are less expensive, you get what you pay for. In terms of results, these commercial products usually only whiten a few shades over the course of multiple weeks. In contrast, professional whitening treatment, whether in office or through custom take-home kits, tends to brighten smiles by as many as 10 shades! Clearly, professional-grade whitening is well worth the investment.
Options for Making Teeth Whitening Affordable
At Williamsburg Dental, we make paying for any treatment as simple as possible. If you want to pay your total cost in monthly installments, we can help you apply for CareCredit financing, which usually offers a low or even no-interest rate. Although cosmetic procedures are not typically included in insurance benefits, our in-house savings plan comes with a 15 percent discount that applies to these services. Again, we'll be happy to discuss this information at your appointment!
Teeth Whitening FAQs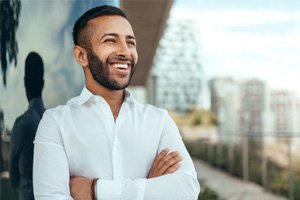 Even with a treatment as straightforward as teeth whitening in Lincoln, you may have questions about the process. At Williamsburg Dental, we always welcome your inquiries and will happily answer them at your consultation. We have taken the liberty of responding to some of the ones that many other patients have asked in the past and invite you to read the content below. Of course, if you need further explanation or you have other questions, feel free to mention them when we meet at your appointment.
Does Teeth Whitening Hurt?
Absolutely not. The take-home bleaching agent, although stronger than anything you'll find at the store, is less concentrated than some in-office whitening treatments. Over the course of two weeks, it gets rid of set-in stains in your enamel without causing sensitivity or discomfort. However, if your teeth do feel a little sensitive following your treatment, you may use specially formulated toothpaste for sensitivity. If it persists, we may be able to give you a fluoride treatment.
Am I a Good Candidate for Teeth Whitening?
Most patients who would like to get teeth whitening qualify for this treatment. Its only requirement is that you have healthy teeth and gums, meaning you don't have any cavities, gum disease, or other oral problems. If you can't get teeth whitening right away, we can address the issue so you can whiten your teeth afterward. Even if you aren't a good candidate at first, we can get you in a better position to enjoy the benefits of this cosmetic treatment.
Does Teeth Whitening Work on Dental Crowns or Veneers?
Teeth whitening treatment does not change the color of crowns or veneers. If you plan on getting teeth whitening along with another treatment, you need to let us know. We can schedule your teeth whitening before the other procedure. That way, we can appropriately match your crowns or veneers to your whitened teeth for a more uniform look. Make sure you talk thoroughly about your goals with us at your consultation, and together we'll create a personalized treatment plan designed specifically for your smile.
How Can I Make My Teeth Whitening Results Last?
If you're going to go through the trouble of whitening your teeth, you probably want it to last as long as possible. To accomplish this, you can be more careful about what you eat and drink. Certain substances, such as red wine, coffee, tomato sauce, berries, and more are deeply pigmented and can cause stains to reappear sooner. In some cases, you can use a straw to spare your teeth the risk of staining. You should also continue to brush and floss your teeth every day as you usually do.