Children's Dentistry in Lincoln, NE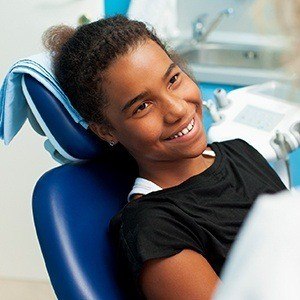 Our doctors are all great with children of all ages. At our office, we have a progression where we like to get to know the child and make them feel comfortable in the office. Usually, the first exam for a young child is very quick, may include a cleaning, and is mostly used to get the child used to our office and the general dental environment. Only after the child feels relaxed will we 'count' the teeth and do an exam. At Williamsburg Dental, we love to see kids and pride ourselves on making children feel comfortable in the dental office.
Sometimes children need a little help if they require any fillings or crowns. If the child is still nervous about their appointment, we can use nitrous oxide(laughing gas) to help them remain calm while they watch cartoons on the television.
After the visit, the happy child leaves with a toy in hand to greet their parents!