Children's Dentistry – Lincoln, NE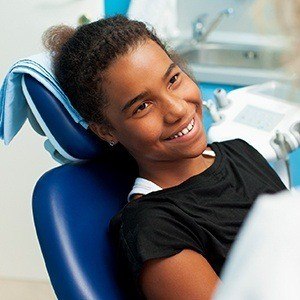 Our doctors are all great with children of all ages. At our dental office, we have a progression where we like to get to know the child and make them feel comfortable in the dental office. Usually, the first exam for a young child is very quick, may include a cleaning, and is mostly used to get the child used to our dental office and the general dental environment. Only after the child feels relaxed will we 'count' the teeth and do an exam. At Williamsburg Dental, we love to see kids and pride ourselves on making them feel comfortable when they visit us for children's dentistry in our Lincoln, NE dental office.
Sometimes children need a little help if they require any fillings or crowns. If the child is still nervous about their appointment, we can use nitrous oxide(laughing gas) to help them remain calm while they watch cartoons on the television.
After the visit, the happy child leaves with a toy in hand to greet their parents!
Frequently Asked Questions about Children's Dentistry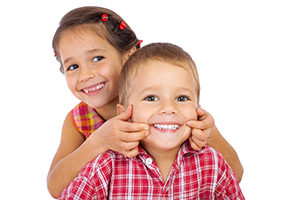 Whether your child is still growing in their baby teeth or they are getting ready to leave for college, our experienced team can help their smile be as healthy and strong as possible. We enjoy helping children create positive memories and impressions of the dentist that carry with them throughout adulthood, and we can help your child through every stage of development. As a parent, you likely have some questions about your child's dental health, which is why we're answering some of the most ones below. If you have other questions about their smile, don't hesitate to contact us and schedule an appointment.
When should I start bringing my child to see the dentist?
We recommend visiting the dentist every six months starting from about age three. However, you can bring your child in as young as one year old, especially if you notice something concerning. Once your child has had a visit or two, we may try adding in dental cleanings. No matter your child's age, you can depend on our team to make sure your child feels at ease throughout their appointment.
Is fluoride safe for my child?
Fluoride is a natural mineral that strengthens tooth enamel, which is why it is a main ingredient of most dental products available. We recommend waiting to use a fluoride toothpaste until your child is able to spit it out. But small amounts of fluoride are harmless; it is even added to many sources of public water! After we clean your child's teeth, we'll apply a highly concentrated treatment of fluoride to help them stay cavity free until their next dental appointment.
What are dental sealants?
A dental sealant is a thin coating of plastic applied to the chewing surfaces of molars and premolars. These teeth are particularly prone to decay because of their deep grooves. Dental sealants essentially block food particles, bacteria, and acids from touching the tooth enamel and creating cavities. This kind of protection is especially beneficial for children, whose oral hygiene isn't always as thorough as it ideally should be. At your child's next appointment with us, ask about dental sealants.
What do we need to do at home to keep my child's smile healthy?
Like adults, children need to brush and floss daily to keep plaque and bacteria under control. During their appointments with us, we'll take the time to teach them the proper technique for brushing and encourage them to do it on their own for two minutes twice every day. At home, please make sure your child implements these habits into their schedule in order to avoid most dental problems.