Root Canals – Lincoln, NE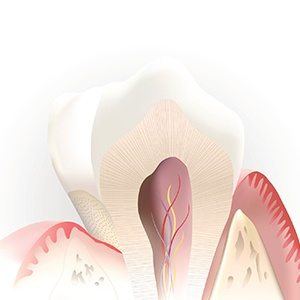 Do you need root canal therapy? Root canals are used to repair and save teeth that are badly decayed or infected. When the nerve pulp of a tooth becomes infected, our dentists can use the root canal procedure to remove damaged tissue and clean and seal the inside of the tooth. Once completed, the procedure should be able to preserve and protect the natural tooth from further infection and reduce the possibility of extraction. As a bonus, the root canal procedure will also eliminate all of the pain, discomfort, and sensitivity the infection was causing.
At Williamsburg Dental, root canals in Lincoln, NE are quick and gentle procedures that will immediately relieve your aches and anxiety. A root canal today could save you thousands of dollars in tooth replacement costs tomorrow. Make an appointment with the highly qualified dentists of Williamsburg Dental today.
Why You Might Need a Root Canal
In most cases, root canals are simple treatments that involve little to no patient discomfort. Within the walls of each of your teeth, a strand of dental pulp with nerves, nutrients, connective tissue, and blood vessels laces downward into the tooth's root. However, this pulp is not vitally important to the health of your tooth after it has emerged from the gums. At this point, its only function is sensory. The presence or absence of a nerve will not affect the day-to-day functioning of your tooth. If the dental pulp becomes infected, it can die, cutting off the nutrients and nerve signals which the tooth needs to be healthy. If the infected pulp is untreated left in the tooth, it will usually cause quite a bit of dental pain, and eventually, the tooth will need to be extracted. However, a root canal can save it.
Root Canal Benefits
In the not so distant past, there was really only one way to deal with an infected tooth: Extraction. Fortunately, today we have another option. In the short term, root canal therapy will alleviate toothache pain and sensitivity. And in the long term, it will also prevent the bone loss and gum recession that results from missing teeth, prolonging the health of your surrounding teeth and preserving your youthful facial features.
Relieve Your Pain Today
Untreated tooth infections can only worsen over time, so don't delay your treatment unnecessarily. The longer you wait, the more likely your tooth will need to be extracted. Make an appointment with the experienced and compassionate dentists of Williamsburg Dental for the root canal therapy you need today.
Understanding the Cost of Root Canals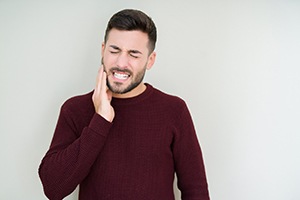 Whether you're in physical pain or not, you may concerned about the cost of root canal treatment in Lincoln. However, unlike some medical troubles that eventually go away on their own, tooth decay and damage do not. The longer you postpone addressing the problem, the worst it will become. What could be a minor cavity today could become a major issue down the road. In fact, the infection could spread to the surrounding teeth, costing you even more! In other words, the sooner you treat the affected tooth, the less invasive and expensive your root canal therapy is likely to be.
Factors That Can Affect Root Canal Cost
Not all root canals are the same, and the pricing may vary depending on several things, including how severe the damage is. If you have an abscess or collection of pus under the gums' surface, that can complicate treatment as well.
Another factor that determines the cost of treatment is the restoration that is needed after a root canal. In most cases, a dental crown is used, but for more minor cases, a tooth-colored filling may be appropriate, potentially saving you money.
Is it Cheaper to Pull My Tooth?
At first glance, it may seem like less trouble and expense to simply get rid of the troubled tooth altogether. In fact, extraction may be cheaper than the root canal therapy and the dental crown to restore the tooth. However, you need to take into account the priceless negative consequences of tooth loss—a shrinking jawbone, confidence loss, and impaired ability to bite and chew with that area of your mouth. When you also factor in the cost of replacing the tooth, whether through a bridge or dental implant, root canal therapy becomes the more cost effective option.
Does Dental Insurance Cover Root Canal Therapy?
There may be some exceptions, but dental insurance generally does cover part of the cost of root canal treatment. Before we charge you out-of-pocket, we will take advantage of your insurance benefits to the fullest extent we can, but keep in mind that insurance plans usually pay for about half of the cost of major restorative work, such as dental crowns.
Other Options for Making Root Canal Therapy Affordable
At Williamsburg Dental, we want everyone to receive the treatment they need and deserve, which is why we try to make paying for it as painless as possible. For instance, new patients can get an exam and X-rays for only $79 (with some exclusions)!
In addition, regardless of your insurance situation, if you find that you'd prefer to pay for root canal therapy in smaller monthly installments, we can help you apply for low-interest financing through CareCredit.
Root Canal Frequently Asked Questions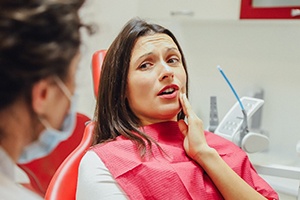 At Williamsburg Dental, our team of dental professionals wants you to feel confident in your decision to move forward with this complex procedure. From understanding the process to knowing what to expect while recovering at home, we have compiled some frequently asked questions about root canals for you to review before your appointment. We know you probably have multiple questions you want to ask, so after you've finished going over the following information, please don't hesitate to contact us or bring additional inquiries to your visit.
Why can't the tooth just be removed?
It is always in the best interest of the patient if the natural tooth remains in place. While there are many high-quality, effective, and natural-looking replacement solutions available, none will ever offer the same level of functionality as a regular tooth.
When our team examines the problem area and surveys the damage, we will decide whether you will benefit more from a root canal or tooth extraction. If it is believed that a root canal will enable you to enjoy life without pain, severe decay, and a customizable restoration that will protect the tooth from further damage, we will opt for this common and effective procedure. However, if it looks as if a root canal will prove ineffective, we will then discuss extracting the tooth and how to replace it.
What is the success rate for root canals?
Root canals are some of the safest, most effective, and successful oral surgeries performed. Not only do they range in the 95% or higher category, but they help to eliminate decay and discomfort and allow you to keep your natural tooth. With a root canal, you can expect great results that can last a lifetime with proper oral hygiene and care.
Are there risks having a root canal?
Much like any other form of oral surgery, there are risks involved. The good news is that they are extremely rare. These can include:
Reinfection
Inadequate cleaning of canals
Breaking of the seal over time
A dental crown that does not effectively keep bacteria and infection out
A crack in the tooth's root
Should any of these happen to you, it is possible to have an apicoectomy performed, which will include the thorough cleaning of your tooth's root to minimize any inflammation and eliminate the infection.
What can I expect after a root canal?
After having a root canal, you can expect that your tooth and the area surrounding it will be sensitive. In the initial days after your procedure, you may wish to take an over-the-counter pain reliever to reduce inflammation and minimize discomfort. It is best if you avoid chewing on that side of your mouth until you receive a permanent filling and/or dental crown to prevent any food particles or bacteria from entering the area.
Your dentist will provide detailed instructions to help you navigate the recovery process at home and ensure it is a success.