Periodontal Therapy in Lincoln, NE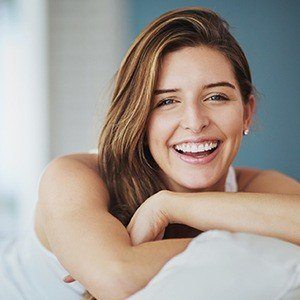 What is periodontal therapy? Periodontal therapy starts with the scaling, root planing, and careful cleaning of your tooth root surfaces to remove plaque and tartar from deep inside periodontal pockets (the spaces between your gums and teeth). Scaling and root planing therapy is essential to maintaining your tooth and gum health.
When Would I Need Periodontal Therapy?
Healthy gums are firm and pale pink in color. If your gums are puffy, red, bleed easily, or show any of the following signs of gum disease, you should make an immediate periodontal therapy appointment:
Swollen gums
Bright red or purplish gums
Tender or sensitive gums
Receding gum line
Gaps or spaces developing between your teeth
Pus between teeth and gums
Persistent bad breath
Constant bad taste in the mouth
Loosened or wiggly teeth
A change in your bite
South Lincoln Periodontal Therapy Appointments
When it comes to maintaining good oral health, prevention is key. Be proactive with your dental health and make an appointment with the highly qualified dentists and dental hygiene professionals of Williamsburg Dental today. Williamsburg Dental can help you effectively protect your teeth from decay and gum disease. Williamsburg Dental proudly serves families daily throughout Lincoln, Hickman, Crete, Waverly and the surrounding communities.