Meet Your Trusted Lincoln Dentist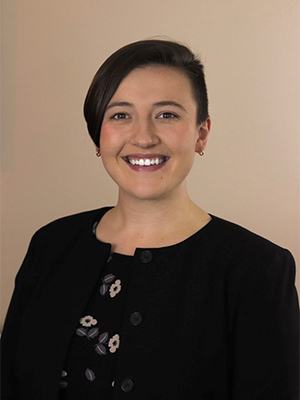 Brianna Kay, DDS
Dr. Brianna Kay was born and raised in Norfolk, Nebraska. She earned her Bachelors degree with Honors and Distinction from the University of Nebraska at Lincoln. She went on to earn her Doctor of Dental Surgery degree from the University of Nebraska Medical Center. Dr. Brianna has earned multiple grants and awards to travel to conduct dental research and service in Ethiopia. She has a strong commitment to these international relationships and looks forward to continuing these projects throughout her career.
Dr. Brianna loves connecting with patients and motivating them to maintain great oral health. She values being a patient and compassionate provider who takes time to educate patients on how to prevent cavities and gum disease.
Outside of the office, Dr. Brianna enjoys finding new board games to play, growing houseplants and bonsai trees, and spending time with her partner Kendra and Australian Shepherd, Teddy.
Locations
Schedule An Appointment