Membership Savings Club for Children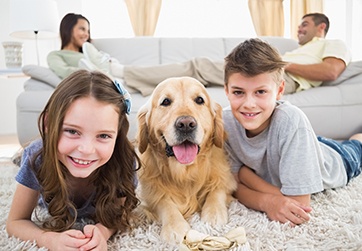 Studies have proven that good oral health is directly linked to good overall health. To keep your body healthy, routine dental checkups are key. With the Membership Savings Club, members receive their annual dental cleanings, doctor exams, x-rays, oral cancer screenings and more under one flat membership fee. As an added bonus, members get discounts and savings off of Invisalign, fluoride, dental implants, fillings, crowns, and more. Additionally, services normally left uncovered by regular dental insurance, such as cosmetic dentistry, will be discounted up to 50%. Sign up at anytime. The Membership Savings Club has no waiting periods and can be used the same day of purchase.
The fine print:
Limitations and exclusions may apply. Payments for services are due at the time of service. This is a dental membership savings club and is not dental insurance. It cannot be combined with any other dental insurance or discounts. If purchased at Williamsburg Dental, it is good at all Williamsburg Dental locations in Lincoln, NE. If purchased through Crete Family Dental, it is good at Crete Family Dental in Crete, NE only. Each membership savings club is an annual, one-year contract between the patient and Williamsburg Dental. Rates are subject to change annually. If you are referred to a specialist, they will not extend this discount at their office. Should there be dental treatment needed following any type of injury where a lawsuit and therefore outside medical, care, disability or workers' compensation type insurances are involved, the membership savings club cannot be used. This plan in non-transferrable - family members cannot be substituted in for another family member. It is non-refundable - no refunds given if patient chooses not to use their dental membership savings club. Savings apply to dental services only, not products sold in office. Williamsburg Dental reserves the right to change the plan at their discretion.
Choose the Plan that Fits Your Needs
The Membership Savings Club is honored
at all five Lincoln, NE dental locations.