Dental Implants in Lincoln, NE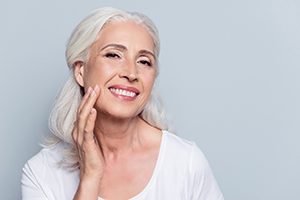 If you have missing teeth, you may wish to consider dental implants. We offer implant dentistry services designed to restore your teeth and maintain the structural integrity of your mouth. At our office, we can place the implants and restore the porcelain tooth on top of it to make it both beautiful and functional. To learn more about what this treatment can do for you, read on below or contact us today for a consultation.
Implant Placement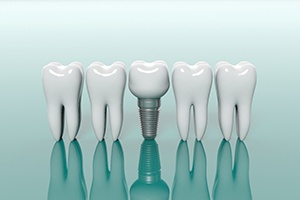 A dental implant is actually a small titanium post that is placed into the jawbone to mimic the root structure of a lost tooth. In order to get it, you will need to undergo a minor oral surgery at our practice. This procedure can usually be completed using only local anesthesia, and most patients report little to no pain during or afterward. Once it is completed, you'll be given 3-6 months to heal, during which time the implants will naturally bond with the surrounding jawbone. After this, you'll return to our office to receive your replacement teeth
Learn More About Dental Implant Placement
Implant Crowns & Bridges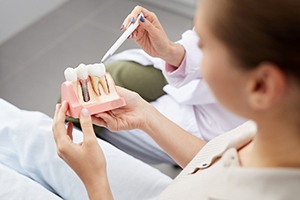 If you are missing a single tooth, we can restore it using something called an implant-retained crown. This will involve a custom-made all-porcelain crown that is attached directly to an implant post via a small metal connector called an abutment. Thanks to the stability provided by the post and the quality of dental porcelain, this new tooth should look, feel, and act just like your other natural teeth.
If you have a few missing teeth in a row, we can actually place two of these crowns on either side of the gap and bond them to prosthetic teeth that sit on top of the gums to close it. This is called an implant-retained bridge, and it can restore your smile's appearance and function at the same time. Compared to a traditional bridge, it has a stronger hold, looks more lifelike, and can be expected to last much longer.
Implant Dentures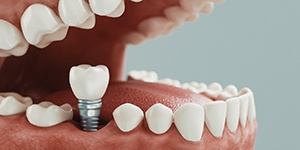 Dental implants are so versatile that they can also be used to support a full denture. If you're tired of dealing with uncomfortable dentures that never seem to stay in place, and implant-retained denture may be exactly what you need to reclaim your smile. More and more dentists and patients are choosing implant-retained dentures over removable ones because they offer a number of additional benefits:
Stronger Hold:Because implant dentures are anchored directly into the jawbone, they will have much more security and stability compared to a regular denture that relies on natural suction to stay in place.
More Consistent Fit: The implants themselves will support your jawbone from within, helping it maintain its shape over time, which will, therefore, make your dentures keep their fit for much longer.
Stronger Bite: Implant dentures give a patient a much stronger bite compared to a removable prosthetic, enabling them to enjoy a more varied and healthy diet with ease.
Learn More About Implant-Retained Dentures
All-on-4 Dental Implants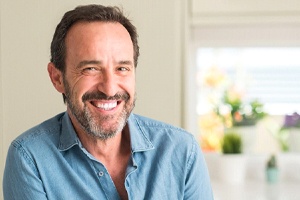 Did you know that you could have an entire arch's worth of teeth held securely in place using only four dental implants? This revolutionary method allows you to enjoy all the benefits of dental implants with less invasive treatment and less recovery time. Our experienced, skilled dentists can use this strategy to give you back your full smile more efficiently. Schedule a consultation with one of our experts today to see if your dentures could be retained with just four implants!
Understanding the Cost of Dental Implants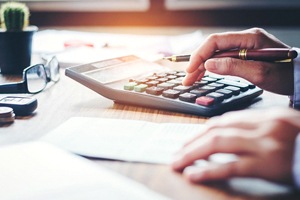 At Williamsburg Dental, we don't believe in a one-size-fits-all treatment strategy. Just as each our of patients is one of a kind, the implant placements and restorations we perform are unique in each case. That complicates providing an estimate for anyone in general. You can find out how much getting dental implants would cost in your specific case by scheduling a consultation with us. Our experienced team can create a personalized plan and give you an accurate estimate associated with treatment.
Learn More About Cost of Dental Implants
Advanced Dental Implant Procedures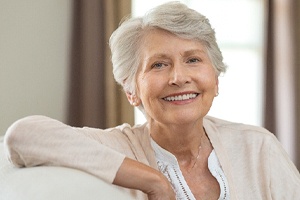 Many patients qualify for dental implants right away. They are in good oral health and have substantial jaw bone to support the implant. However, others do not initially qualify. The good news is that our experts at Williamsburg Dental can perform certain preliminary procedures that can make dental implants possible for everyone. Typically, dental practices have to refer patients to a specialist, but we are able to provide these advanced services at one of our conveniently located offices.
Learn More About Advanced Implant Procedures
Dental Implant FAQs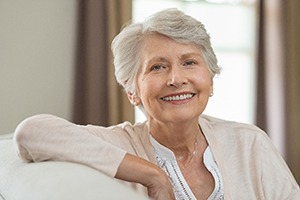 It's always better to have questions ready prior to your consultation. Below is a list of some of the most frequently asked questions we hear at Williamsburg Dental. If your question isn't listed, don't hesitate to contact our office as soon as possible! We'd be more than happy to clarify any confusion you may have about treatment.
Do Dental Implants Fail?
When planned and placed by a professional, the risk of a dental implant failing is incredibly low. In fact, the success rate for dental implants averages between 95 and 98 percent. With that said, infection of the gum tissue surrounding the implant, or peri-implantitis, can cause the implant to fail.
Are Dental Implants Good for My Oral Health?
It is true that dental implants prevent neighboring teeth from shifting into the open spaces of your smile, just like bridges and dentures. However, dental implants are the only tooth replacement option that prevents future bone loss and as a result, future tooth loss. They also help gum tissue maintain overall volume, which is important to protecting the roots of neighboring teeth.
How Long Will They Last?
Dental implants are designed to last for several decades without worry of needing a replacement. This cannot be said for dentures and bridges, which typically need replacement every several years. Dental implants typically will last for a minimum of 25 years, but in most cases they last the rest of the patient's life.
Does it Hurt to Receive Dental Implants?
Prior to your treatment, the dentist or oral surgeon will numb your mouth to prevent any discomfort from being felt as the implant is inserted into your jaw bone. Of course, those who want to feel more comfortable can opt for sedation dentistry if they'd like. After your surgery, your gum tissue will feel mildly sore, but this is normal for any type of oral surgery.
What Does Daily Care Look Like?
Many patients are pleased to hear that caring for their dental implants is largely identical to caring for their natural teeth. Additionally, the restorations used to restore dental implants are made from inorganic material, meaning they cannot develop decay like tooth enamel. Just make sure to brush and floss underneath the implant where the gum tissue lies as this area can still become infected if not properly maintained.