Implant-Retained Crowns – Lincoln, NE
Replace Your Missing Tooth Top to Bottom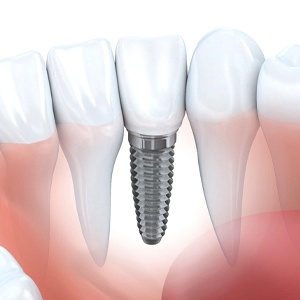 No matter where it's located in your mouth, just one missing tooth can have a significant impact on your smile. Daily functions like biting or chewing become more difficult, and your confidence in your appearance can suffer as a result. To regain full function and beauty, you need to replace it, and you have two choices in this situation: a traditional dental bridge or a dental crown retained by a dental implant. In general, depending on your needs, our team of dentists strongly recommends the implant-retained crown. Keep reading to find out why!
How Single Implant Restoration Works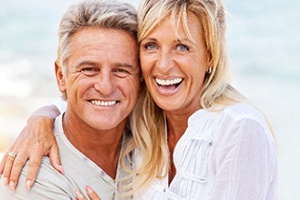 Compared to other implant replacement options, restoring a single lost tooth is simple and straightforward. One implant for one missing tooth. First, the implant post is surgically inserted into the empty socket, replacing the tooth's root beneath the gums' surface. Luckily, our specialists have the training and clinical expertise to handle this procedure right here in-house. Once the jaw bone has surrounded the post after a few months, then we attach the abutment, a metal piece that joins the crown to the post. After the gum tissue has healed from this minor procedure, we can place the custom dental crown on top, completing the process.
Benefits of Implant-Retained Crowns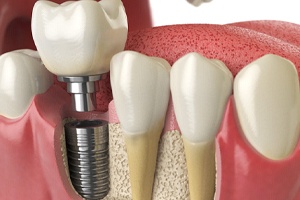 Although replacing just one missing tooth with a traditional dental bridge is a shorter and less pricey option, it has its downsides. Not only does the bridge not address the root structure of the lost tooth, but it also requires removing healthy enamel to make space for the hollow end crowns. In contrast, implant-retained crowns have these advantages:
Added support for the surrounding teeth. Because the implant continues to stimulate the jaw bone, the other teeth are less likely to come out down the road.
No need to reduce healthy teeth. The implant doesn't rely on other teeth so you can preserve more of your natural smile for as long as possible.
Long lifespan. A dental bridge needs to be replaced about every ten years, but a dental implant can last a lifetime.
Strength and stability. Although a dental bridge is more stable than traditional dentures, dental implants are held in place by the jaw bone, which leads to more biting strength.
Are You a Good Fit for a Single Implant-Retained Crown?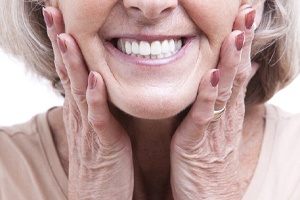 For implants to be successful, your mouth needs to be healthy overall (i.e., you have no gum disease or other infections). You also need to have a strong jaw bone to support the implant. Even if you don't initially qualify for a dental implant, we can provide the necessary treatment to eventually become eligible. The journey begins with a consultation, where we can determine your needs and create a treatment plan designed specifically for you.