How to Handle Common Dental Emergencies – Lincoln, NE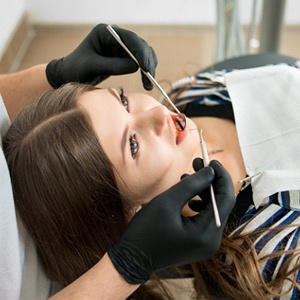 Whether it is a toothache in Lincoln, busted lip, abscess, or even intense jaw pain, the team at Williamsburg Dental is equipped and ready to address your dental emergency as quickly as possible. Knowing you have qualified individuals who can offer restorative treatment when you need it most is crucial, but wouldn't it be nice to know how to handle these common injuries at home while you wait? Fortunately, we've compiled a list with helpful tips and techniques you can use to alleviate discomfort, reduce swelling, and avoid additional harm to your smile while you wait to see one of our dentists. Contact our dental office today to learn more about how to handle common dental emergencies in Lincoln, NE.
Something Stuck Between Your Teeth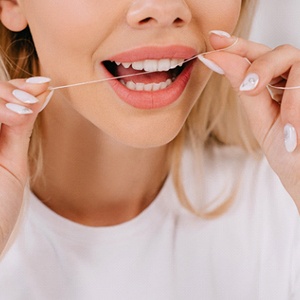 Should you feel as if something is stuck between your teeth, make sure to use waxed dental floss to gently remove the object. Using back and forth motions, you should be able to dislodge the item and feel relief from any discomfort. If you realize there is nothing stuck between your teeth and pain continues, this could mean an infection has developed inside your tooth. By seeking help from our dental office, we can identify the problem and offer safe and viable solutions (i.e. root canal therapy).
Partially Dislodged Tooth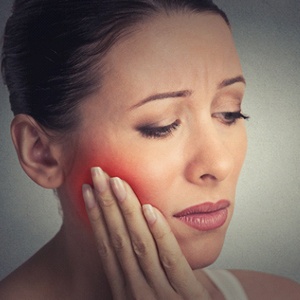 If your dental emergency in Lincoln consists of a partially dislodged tooth, remember time is of the essence. While it is still attached, it is best to see a member of our team as quickly as possible to avoid potential extraction. In the meantime, avoid chewing on the side of your mouth with the extruded tooth and take an over-the-counter pain reliever to minimize discomfort. You might also use a cold compress to reduce swelling.
Infection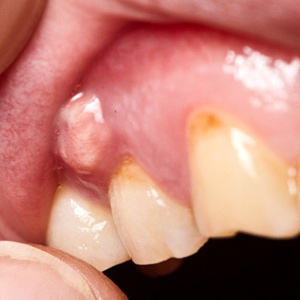 When an infection reaches the innermost layer of the tooth, you may experience a range of symptoms including intensifying pain, difficulty chewing and even swelling. If left untreated, it can turn into an abscess that results in pus pocket formations in your gums at the root of the tooth. An abscess can be extremely dangerous to your oral and overall health and should be treated immediately. While waiting to see the dentist, you can rinse your mouth with warm saltwater to cleanse it and minimize further infection as well as take a store-bought pain reliever.
If it is necessary, we may need to perform a root canal or extract the tooth to avoid additional harm to your oral cavity.
Gum/Soft Tissue Injury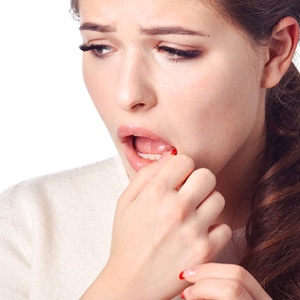 As one of the most common injuries, a soft tissue laceration can be easily treated at home. Whether you busted your lip, bit down hard on your tongue, or scratched your gums, these typically bleed for anywhere from 10-20 minutes but cease with the help of clean gauze. Once the bleeding has subsided, you can use a cold compress to minimize swelling and reduce pain. Most soft tissue injuries will heal on their own; however, it is still important that you seek professional care to be certain.
Jaw Pain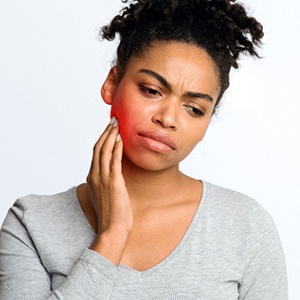 Depending on the type of jaw pain you are experiencing, you may need to skip the emergency dental office in Lincoln and head straight to the emergency room. If you break or fracture your jaw, make sure to visit your ER for immediate medical assistance. However, if your pain is causing you to have difficulty opening and closing your mouth and is creating a popping sound, you may have temporomandibular joint disorder (TMD). Our team can provide the necessary treatment to decrease pain and get your oral health back on track.