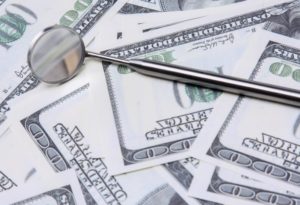 If you are feeling a tight pinch in your budget over the past year, you're far from being alone. According to the U.S. Bureau of Labor Statistics, rent has risen in price by 7 percent, electricity by 15.5 percent, and groceries by 13 percent. Inflation has made it difficult to afford much beyond the essentials like dental insurance and even these are not easy to pay for nowadays.
During these lean times, you have to make hard decisions and cut out superfluous expenses. As a result, you may cancel your manicure appointment or learn a new skill on your own to save money. However, there's one appointment you shouldn't skip—your biannual dental checkup and cleaning. Keep reading to learn why this visit is essential and how it can actually help you save money.
Why Oral Health Is Necessary
At first glance, getting your teeth cleaned and checked every six months may not seem important. However, you rely on your teeth every day to chew your food. Without them, you wouldn't be able to nourish your body and function. In addition, when your smile isn't healthy, chances are the rest of your body will struggle as well. For example, untreated gum disease increases the odds of many systemic and even deadly medical problems like heart disease, diabetes, Alzheimer's, and kidney failure. In other words, by taking care of your teeth and gums, you lower your risk of getting these costly medical issues.
Prevention Saves Money
When it comes to oral healthcare costs, you stand to save much more money if you avoid problems in the first place. In fact, for every dollar you spend on preventive care (or insurance benefits), between $8 and $50 is saved. For example, instead of having to pay for a crown, which can cost hundreds, your insurance money may pay the entire small fee for your checkups and cleanings, meaning you owe nothing out-of-pocket.
Early Detection Saves Money
If you do need dental work done, such as tooth decay, you are incentivized to treat it sooner rather than later. For minor procedures like fillings, insurance usually contributes 70 to 80 percent of the total cost, leaving you responsible for only 20-30 percent. However, more major work is only covered at 50 percent. Do the math, and you'll see just how much you could save by taking care of necessary dental work as early as possible.
You can't control inflation, but keeping your smile healthy isn't just nice to have—it's essential! When you use your dental insurance benefits as they are designed to be used, you can spare yourself the expense of invasive dental procedures and direct that money to other areas of your budget.
About the Practice
If you live in the Lincoln area, chances are there's a Williamsburg Dental location nearby. Williamsburg Dental proudly has nine compassionate, experienced dentists on staff and six locations throughout the city. We are an insurance-friendly practice, which means you'll get the most savings by turning to our experts. Would you like to schedule an appointment or ask an insurance question? Contact one of our locations or visit us on our website.