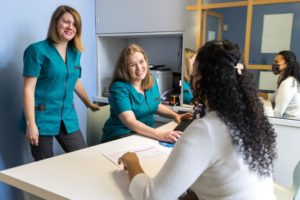 Nowadays, every dollar counts. As much as possible, you avoid unnecessary expenses, but then you get a bad toothache and know you need to see a dentist right away. How much will it cost you? Although your dental insurance covers preventive care, will it pay for any of your emergency care?
These are complicated questions that can best be answered by your emergency dentist's office, but here are some concepts to keep in mind and help you know what to expect in terms of cost.
Types of Insurance Plans
Understanding the type of insurance plan you have can determine which services are covered. Here are the most common options available:
Preferred provider organization (PPO): With a PPO, there are certain dentists who have agreed to predetermined fees, and to get the most savings, you need to go an in-network dentist. You have the option of visiting an out-of-network practice, but you will pay more out-of-pocket.
Dental health maintenance organization (DHMO): This plan works similarly to medical HMOs, in that you may only have to pay a set co-pay or nothing at all, but you may not see a provider who is not in the DHMO network.
Discount dental plans: Unlike the other insurances, this type doesn't cover any services in full (even preventive), but you get a discount on the services you receive, and you can only visit a select few dental practices.
What Insurance Does and Doesn't Cover
Each insurance company can vary in which services they will or won't cover, and the amount they contribute may also differ. However, many plans include X-rays for an emergency visit, but usually just a portion of the cost of treatment. As a rough example, if you suffer from a toothache and need root canal therapy, the X-rays to diagnose the problem may be covered by insurance, but you'll be responsible for paying at least 50 percent of the cost of treatment and the crown.
Don't Put Off Getting Treatment
As tempting as it may be to kick the can down the road in this situation, delaying necessary dental treatment is never a good idea. Oral problems do not go away or get better on their own—they only get worse. The sooner you deal with your cavity or injury, the less invasive your treatment is likely to be. And less invasive means less expensive!
In addition, saving on the cost of emergency services starts by staying on top of your preventive care. In other words, you can save money by preventing problems in the first place! Fortunately, most dental insurance plans cover these routine visits in full.
Regardless of what type of dental insurance you have or the company, your dentist is willing to work with you, so don't stress too much about the money. Most practices accept payment through CareCredit or another financier, allowing you to pay for treatment over time. That way, you can focus on getting your smile back to full health.
About the Practice
At Williamsburg Dental, we believe that cost should be the last concern on patients' minds when they have a dental emergency. We accept most dental insurance plans and are happy to arrange for financing to reduce that part of the stress. If you have a dental emergency and need an appointment, don't hesitate to contact one of our six Lincoln locations. We're here to help you through this difficult situation!