Tooth-Colored Fillings – Northeast Lincoln, NE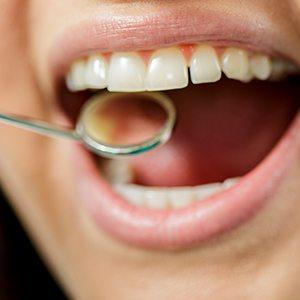 If you had to guess, how long would you say fillings have been used to repair decayed and damaged teeth? 200 years? 500 years? Try 7,500 to 9,000 years! Archaeologists discovered human molars in Pakistan that have some kind of filling substance in them. And in a cave near Trieste, Italy, they found remains with fillings made out of beeswax that date back some 6,500 years.
In the nineteenth century, dentists started using various metals to fill teeth—tin, silver or gold. An amalgam or mixture of metals including tin, copper, silver and mercury came into use later in that same century. Today, we typically utilize composite resin, tooth-colored fillings in our Northeast Lincoln, NE dental office.
Tooth-Colored Fillings to the Rescue
Today, the dentists and their team at Williamsburg Dental can repair cavities with a material that is far better than beeswax and much more aesthetic than metal! Tooth-colored fillings are made of composite resin material, which is essentially a medical-grade plastic that is strong, durable and completely biocompatible. In fact, tooth-colored fillings are strong enough for repairing decay in a front tooth that is used for biting or in a back tooth used for chewing. And best of all, a tooth-colored filling—as the name suggests—blends seamlessly with the natural color of your tooth. No one but you and the staff at Williamsburg Dental will ever know that you've had a cavity repaired.
The Advantages of Tooth-Colored Fillings
In addition to being white, a tooth-colored filling offers other advantages, too. First, composite resin bonds with the remaining tooth structure. Metal and amalgam (silver) fillings cannot bond with the tooth; they are placed within the cusps of a tooth and held in place by mechanical retention, not bonding (similar to how bricks are held together with mortar). This means that in some cases less tooth structure needs to be removed to get a composite filling to stay in place than would be required if an amalgam filling were used. Tooth-colored fillings are also more aesthetically pleasing and are more appropriate for repairing a tooth with a new cavity in areas that will be easily visible, or for when you want to replace your amalgam fillings that are an aesthetic concern. There are limits and parameters as to when a composite restoration should be placed however. In some instances, the benefits of other materials may outweigh the wonderful cosmetic properties of composite.
The Downside
A recent study published in the Journal of the American Dental Association and funded by the National Institutes of Health found that the annual failure rate of amalgam restorations (silver fillings) were much lower than white fillings- by as much as 3 times in certain cases. The study also found that decay starting around a composite filling was 3.5 times more likely with a composite restoration than an amalgam restoration. In conclusion, the study found that amalgam restorations performed better than did composite restorations. This difference was more accentuated in large restorations than smaller ones. The use of amalgam appears to be preferable to the use of composites in large posterior or back teeth if longevity is the primary criterion in material selection.
Aesthetics, Function and Compromise
"I don't want a silver filling on my front tooth, I want a tooth colored filling!" Even knowing that the tooth colored composite filling statistically may not last as long, be as strong, or fail sooner, I still want an aesthetic solution, after all, it's where everyone can see it! Do I feel that way with a tooth way in back that is hard to see? Not so much. If by placing a silver filling in an area that is hard to see I get a 3 ½ times improvement in avoiding failure I may opt for longevity over cosmetics. You may feel differently, I don't know, but it is an important subject to discuss with your dentist. What are your tradeoffs?
Options
Fortunately we have lots of tools in our "tool box". Composite fillings have been a great addition and a wonderful material to have available, but each material we use comes with its strengths and weaknesses. It is essential to discuss your priorities with Dr. Long so that the proper treatment and materials used are those that will serve you best. Together we can balance aesthetics, function, longevity and cost to come up with the best treatment for you. We have a lot more options today than we did even a few years ago with the addition of 3D scanners, computer design and milling of ceramic materials. The list of wonderful advances goes on and on. Being informed and educated about the multitude of choices and discussing them with your dentist will help ensure that you get the treatment that is best suited to you.
Please contact our dental office to learn more about tooth-colored fillings or to schedule an appointment at Williamsburg Dental. We welcome patients from Lincoln, Walton, Prairie Home, Cheney and all neighboring communities.