Gum Disease Treatment – Northeast Lincoln, NE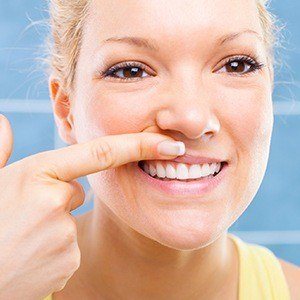 Just like your home, your smile has a foundation, too. Your teeth are supported by gum tissue and an underlying bone structure. If these are not healthy, then your smile may begin to falter. What could make them unhealthy? Gum disease is a bacterial infection that slowly but surely deteriorates gum and bone tissue. The consequences can be dire for both your oral and general health. Fortunately, there is gum disease treatment in Lincoln, NE available from your dental team at Williamsburg Dental in Lincoln, NE.
Avoiding Gum Disease
Preventing anyone in your family from having gum, or periodontal disease, is easier than you think. All it takes is a stringent and effective oral hygiene routine at home; brush your teeth at least twice each day with fluoride toothpaste and floss once a day. Also, schedule and show up for dental checkups twice a year. At these visits, we always check for the early warning signs of gum disease.
Signs and Symptoms of Periodontal Disease
Gum disease is divided into three phases. Gingivitis is the first phase and the signs here are subtle. You need to be on the lookout for gum tissue that seems swollen, redder than pink and that may bleed when you brush and floss.
The second stage is periodontitis, which is marked by persistent bad breath, receding gums, and enlarged gum pockets around your teeth. Finally, in advanced periodontitis, teeth may begin to loosen and shift, pus can be visible between your teeth and gums, and talking and chewing may become difficult. Left untreated, advanced periodontitis often necessitates tooth extraction. In fact, gum disease is the leading cause of tooth loss among American adults.
Treating Gum Disease
If caught early during gingivitis, gum disease can often be reversed with more stringent brushing and flossing at home and a professional cleaning with one of our dental hygienists. When you clean your teeth at home, you remove plaque, which is where the bacteria that lead to gingivitis and periodontitis hide. Gum disease cannot be cured, however, so maintaining your oral hygiene routine is essential to keeping this bacterial infection in check.
On the other hand, if plaque remains in your mouth for too long it begins to mineralize and becomes tartar. This hard, scaly substance can only be removed with a deep cleaning called scaling and root planing. Scaling removes plaque and tartar while root planing smoothes root surfaces. To further treat the infection, your doctor may apply a topical antibiotic to eliminate any remaining bacteria.