Restorative Dentistry – Northeast Lincoln, NE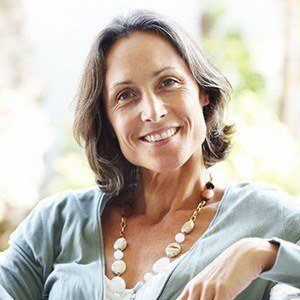 No matter how well you care for your teeth, there may come a time that you need a little help restoring your smile to its strong and healthy state. Yes, decay, injury and disease can happen to the best of us -- but when they do, you'll feel better knowing you've got the caring team at Williamsburg Dental on your side. Dr. Long provides a number of options for restorative dentistry in Lincoln, NE to help you regain your healthy smile once again.
We've briefly listed our restorative treatments below -- please feel free to contact our Lincoln dental office for more information or to schedule your appointment. We also welcome patients from Walton, Prairie Home, and Cheney.
Dental Crowns and Bridges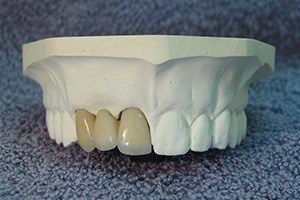 For patients with one or a few missing teeth, a beautiful, sturdy crown and bridge can be a true lifesaver. It's a combination that uses a crown on each side of the gap to anchor the prosthetic teeth in between, creating an actual bridge over the space left by your missing teeth -- and it's just one trusted service you can benefit from at Williamsburg Dental.
Learn More About Crowns & Bridges
Root Canal Therapy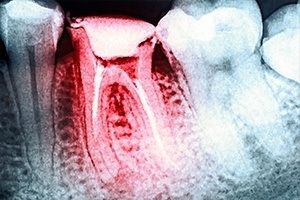 It's undoubtedly one of the most dreaded procedures in dentistry, but the truth is that root canal therapy is never as painful as the original toothache. In fact, today's root canal treatments are more comfortable than ever before. If you've got a severely decayed or damaged tooth, please don't delay the inevitable because you fear a root canal. Instead, fix the problem with comfortable dentistry from Williamsburg Dental.
Learn More About Root Canal Therapy
Wisdom Tooth Extractions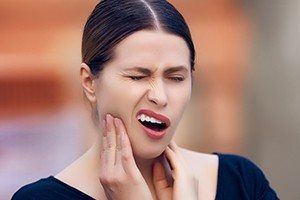 You probably thought you were finished losing teeth around the age of 12, but our so-called wisdom teeth can actually appear as late as our early 30s. And when they do finally show themselves, they can present real problems -- like overcrowding, impaction and infection. When these issues are present, extraction is often the best solution. If your Lincoln dentist decides it is, you've got nothing to fear: our team of experts handles wisdom teeth extractions with care and precision, allowing you to enjoy your healthy, pain-free smile again in no time.
Learn More About Wisdom Tooth Extractions
Full Dentures and Partial Dentures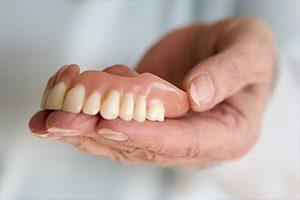 It's not just the beauty of your smile that suffers when you've got a missing tooth. Your self-confidence can be damaged, too -- not to mention the unfortunate effects of difficulty eating and speaking. That's why Williamsburg Dental is proud to offer full and partial dentures to patients suffering from tooth loss. A natural-looking, customized denture is sturdy, comfortable and, best of all, removable for easy maintenance.
Cracked Teeth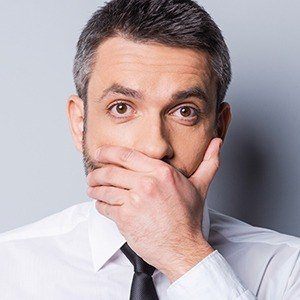 There are a variety of reasons patients may experience a chipped or cracked tooth including using teeth as tools, chewing on foods that are too hard (ice, nuts, hard candy), tooth grinding and clenching (bruxism), and uneven pressure caused by missing teeth or misaligned bite. There are almost as many ways to repair damaged teeth including composite resin fillings, dental crowns, and root canal therapy depending on the size, location, and severity of the crack.