Dental Implants for Lincoln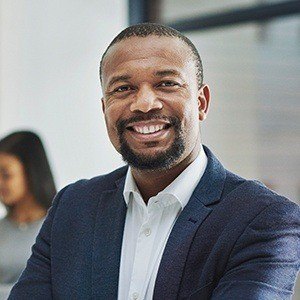 A smile without all its teeth just isn't a smile -- that's why Dr. Long and the whole team at Northeast Family Dental are passionate about rebuilding our patients' confidence after tooth loss with dental implants! They're the absolute best choice you could make in tooth replacement, helping you enjoy a full smile along with improved aesthetics and normal function. Keep reading to learn more about this wonderfully durable option from Northeast Family Dental!
What are Dental Implants?
Dental implants are tiny titanium posts that your Lincoln dentist surgically places directly into the jawbone, in the space left by each missing tooth. During a recovery period of approximately six months, the implants slowly bond with the jawbone to create a strong foundation for your new replacement teeth. This crucial step is known as osseointegration, and it's what makes dental implants work so well. After your recovery is complete, you'll revisit Northeast Family Dental for the placement of your new replacement teeth on top of your dental implants -- the portion known as the implant restoration.
Am I a Candidate for Dental Implants?
In order for dental implants to be successful, patients need to be in solid oral and overall health and have adequate existing jawbone structure to support the dental implants. That means those suffering from gum disease or other serious health conditions may not be good candidates for dental implants. The only way to know for sure that they're an option for you is to schedule your consultation at Northeast Family Dental.
Dental Implant Benefits
Patients who choose dental implants to replace their missing teeth enjoy the range of advantages this wonderful solution offers. Some of the most common include:
Dental implants provide a whole-tooth replacement -- giving you back the missing tooth and its root. Other options, like bridges or non-implant supported dentures, only replace the visible portion. With a comprehensive replacement, you're able to enjoy better oral health and a more youthful face shape for years to come.
You can treat your dental implants just like your natural teeth, meaning you don't have to worry about learning any special maintenance tricks or messing with bothersome denture adhesives.
Because they don't require the alteration of surrounding natural teeth, dental implants are the more conservative solution in tooth replacement.
When cared for properly with exceptional oral hygiene at home and continued professional care as directed, dental implants can easily last the patient's lifetime.
Are you interested in learning whether or not dental implants are the right option for you? Northeast Family Dental invites patients in Lincoln, Walton, Prairie Home and Cheney to learn more about this amazing tooth replacement option. Call us to schedule your appointment today!