No Dental Insurance? We Have Options!
Take Advantage of our Membership Savings Club
We have plans available for children and adults starting at just $229 per year. Just choose the plan that fits your needs.
How To Find Our Office
Our NorthEast Office is Located At:
1719 N Cotner Blvd, Lincoln, NE 68505
Our practice is just a short 10-minute drive east from the center of Lincoln in the heart of Bethany. We're on N Cotner Blvd. right in between Francis St. and Aylesworth Ave just across the street from Bethany Branch Library and north of the Bethany Christian Church.
View Our Location

Meet Your Lincoln Dentist
When you come to see us, you'll be one of the lucky Lincoln-residents who gets to have your smile taken care of by Dr. Malika Mebarek Long and Dr. Callie Krajicek. Their one goal every day is to provide gentle, empathetic, and high-quality dental care to all of their patients so they always have a great reason to smile.
Meet Our Dentists
Affordable
Payment Options Dental Insurance
•

Financing

One of our practice's main missions is to make world-class dentistry more affordable for everyone in Lincoln, so we offer our patients numerous ways to save at every visit. If you have dental insurance, we are in-network providers for Cigna, Blue Cross Blue Shield, Ameritas, Humana, and many more, and our team will handle all the paper work to ensure you're maximizing your benefits. And, if you currently do not have insurance, we can help you get flexible, low-to-no interest financing with CareCredit.

*Attn patients: You may have received a letter from Ameritas stating we are no longer in network. Ameritas has sent this out by error. We are happy to say, all of our doctors are currently and will continue to be in network with Ameritas. - 02/26/2018

Explore your options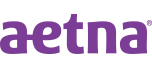 Our Patients Say it Best
I've been going to Northeast Family Dental for over 15 years and have been nothing but impressed by all of my interactions including the quality of work, professionalism, enjoyable conversation, friendliness, and clear communication!
Eric H.,

Lincoln, NE
I've been coming to Williams burg dental since I could even remember! Every time I've come my experience is excellent from the dentist, nurses and receptionist! Always get you in when the appoint is scheduled! Very clean, nice, friendly, gentle, and just awesome! I wouldn't ever choose to go anywhere else ! Thanks guys for being an awesome dentist team for all these years!
Tamara K.,

Lincoln, NE
Williamsburg Dental is very understanding of children along with adults. I love how friendly and courteous the staff is from the time you walk in until the time you walk out. Thank you for taking care of my family's dental needs.
Lisa R.,

Lincoln, NE
Read More Reviews
Our Featured Dental Services