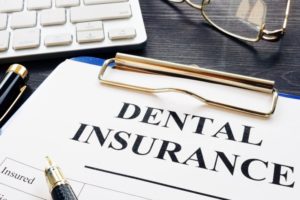 In the wake of the pandemic, you may be looking around for a new job. There are plenty available right now! If you're like most job seekers nowadays, you're looking for a company that offers you more than just a decent salary. You want an employer that believes in having healthy, happy employees and provides good benefits like substantial medical and dental insurance.
How do you know they're offering good dental and medical insurance? While you're interviewing for a new job, it might be helpful to understand the difference between these types of insurance so that you can ask the right questions and get the answers you need to know. Keep reading to learn about dental insurance and how you can gain the most from your coverage once you get the job.
Focus on Prevention
When you take a closer look at what each type of insurance covers, you quickly see a distinct difference. Although medical insurance does include some preventive care, it primarily covers treatments for conditions and problems as they come up. On the other hand, dental insurance coverage emphasizes the importance of prevention. Out of all the possible necessary services, preventive treatment receives the most attention from dental insurance companies because they are less expensive to avoid than to treat later on.
What Dental Insurance Looks Like
Plans vary from company to company, and companies may even have several plans available; however, dental insurance benefits are usually laid out similar to the following:
80 to 100 percent coverage for preventive care (e.g., dental cleanings and checkups)
70 to 80 percent coverage for minor restorative care (e.g., fillings)
50 percent coverage for major restorative care (e.g., dental crowns, bridges)
Although dental implants, one of the most complex and advanced treatments in dentistry, are not typically covered by insurance, necessary treatments like gum disease therapy or bone grafts generally are. In most cases, cosmetic procedures are not included in benefits, but some policies do include orthodontic treatment through traditional braces or even Invisalign.
Getting the Most from Your Dental Insurance Benefits
When you break down the specifics of dental insurance coverage, you clearly stand to save the most money by preventing dental problems altogether or at least treating them as early and conservatively as possible.
In the end, dental insurance benefits may not be a major deal-breaker in your job hunt; however, understanding insurance better and knowing how to use it to your advantage can help you spend your new salary in ways you want, instead of paying for dental treatments out-of-pocket.
About the Practice
To serve as many individuals and families in the Lincoln area as possible, Williamsburg Dental is happy to accept most dental insurance plans like Aetna Dental, Delta Dental, and Ameritas Dentist. We also offer a membership savings club for those who do not have dental insurance benefits. To learn more about Williamsburg Dental can help you take full advantage of your dental insurance benefits, contact our team through our website.