Restorative Dentistry – Crete, NE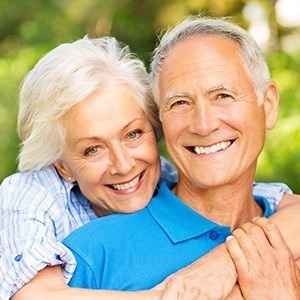 No one should suffer endlessly with a smile that's damaged or pained. Here at Crete Family Dental, patients of all ages find the gentle, nonjudgmental approach they need to feel comfortable and regain oral health and happiness. Dr. Andre Rossini offers several restorative services to successfully treat minor dental damage, multiple missing teeth, and everything in-between. Feel free to contact our dental office today if you have any questions, or if you're ready to schedule an appointment for restorative dentistry in Crete, NE. We're located in Crete, NE, and patients from Sprague, Milfod, and surrounding areas are also welcome.
Dental Crowns & Bridges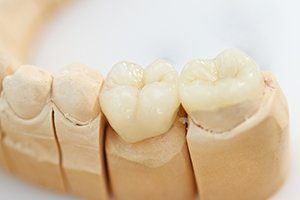 When you suffer from a damaged or lost tooth, overall health and wellbeing suffers too. Dr. Rossini is proud to provide his patients with quality, virtually unbreakable dental crowns and bridges they need to regain their best smile.
Learn More About Crowns & Bridges
Root Canal Therapy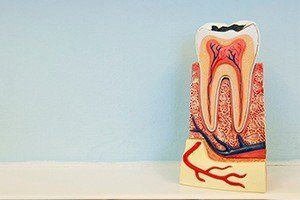 The words "root canal" have a tendency to strike fear in patients' hearts, but the truth is, this transformative, highly successful procedure is more comfortable than ever before. In fact, patients will be amazed by how simply Dr. Rossini can restore health to their badly damaged and decayed teeth. The procedure involves our team accessing the inner chamber of the affected tooth, clearing out bacteria and diseased pulp before sealing the area shut again to prevent further infection. A custom, quality crown placed on top restores strength and structure, allowing you to enjoy your natural tooth for years to come.
Learn More About Root Canal Therapy
Wisdom Tooth Extraction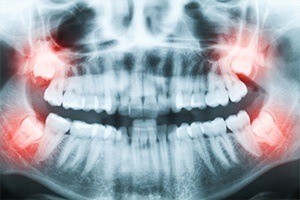 Here at Crete Family Dental, it's our goal to help you maintain a completely healthy and natural smile – but there are some instances where extracting one or more teeth is the best choice for the patient. This is never more true than with wisdom teeth (third molars), which are the last teeth to erupt and often don't have enough room to do so properly, leading to overcrowding, impaction, and infection. If Dr. Rossini determines through digital X-rays that a wisdom tooth extraction procedure is necessary, he and the rest of our team handle the process smoothly and gently .
Learn More About Wisdom Tooth Extraction
Full & Partial Dentures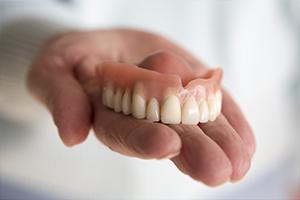 Extensive tooth loss dramatically damages a patient's quality of life making it difficult for them to eat, talk, and smile. Thankfully, a customized full or partial denture from our Crete, NE team makes all the difference. Both styles are designed to be sturdy and comfortable for the patient, as well as removable for easy cleaning and storage. If you're looking for more lifelike quality in your reconstructive solution, talk to our team about implant-retained prosthetics.
Cracked Teeth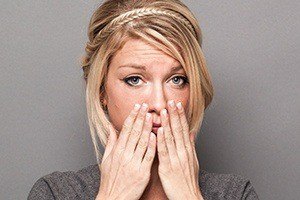 Chips can become cracked for many reasons including using teeth to open packaging, chewing on hard foods such as ice and nuts, and untreated bruxism (unconscious teeth grinding and clenching). Additionally, patients with misaligned teeth caused by untreated orthodontic concerns or missing teeth experience more frequent wear, chips, and cracks. Luckily for our patients, cracks and chips have as many restoration options as they causes including composite resin fillings or bonding, inlays or onlays, dental crowns, and root canal therapy.