All-Ceramic Dental Restorations – Crete, NE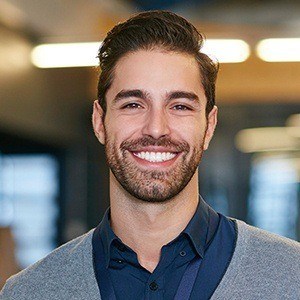 If you need to rebuild a damaged tooth or replace a missing tooth, then both the health of your mouth and appearance of your smile may be on your mind. We all want a functional smile, but the look of our smile is just as important. Therefore, the thought of having a dark spot in the midst of your otherwise clean and white smile is probably not pleasant. At Crete Family Dental, Dr. Andre Rossini combines the science of all-ceramic dental restorations in our Crete, NE dental office with the art of cosmetic dentistry when he uses top-quality all-ceramic materials.
All-Ceramic Dental Crowns
When you have a tooth that has severe decay or is seriously damaged, that tooth can be preserved with a dental crown. Dr. Rossini usually recommends an all-ceramic restoration so your rebuilt tooth is as attractive as it is strong. To the place the crown, Dr. Rossini first removes decay if present and then removes an additional amount of tooth structure to ensure that the crown fits comfortably between the adjacent teeth and does not get in the way of the opposing tooth when you bite down. Once your tooth is prepared, we take an impression that our dental lab uses to fabricate your all-ceramic tooth restoration. In addition to a perfect fit, your new crown will also reflect light similarly to enamel, giving you a completely natural looking smile.
All-Ceramic Bridges
For patients who are not candidates for dental implants or who prefer not to have oral surgery, Dr. Rossini often recommends an all-ceramic bridge to replace one or more missing teeth. This tooth replacement blends in seamlessly with remaining teeth and is a sturdy prosthetic.
Like any other bridge, a dental bridge spans a gap—in this case, the gap happens to be in your smile. The bridge consists of false teeth, also called pontics, held in place by all-ceramic crowns that are attached to teeth on either side of missing teeth. The crowns and bridge are fabricated as one piece by a skilled ceramist in our dental lab. Dr. Rossini then places the prosthetic device as one piece.
All-Ceramic Inlays & Onlays
If you have a tooth with extensive decay that needs more than a filling, or a tooth that is damaged but not enough to warrant a dental crown, then Dr. Rossini can use an all-ceramic inlay or onlay to repair your tooth. Both inlays and onlays are manufactured in a dental lab and then bonded over your affected tooth. The difference between inlays and onlays actually lies in the structure of teeth. An inlay is designed to rest with the cusps of your tooth; cusps are those points and bumps on a tooth that help you grind and chew your food. Alternatively, an onlay drapes over the cusps and may also extend over the sides of your tooth, too.