Dental Services – Crete, NE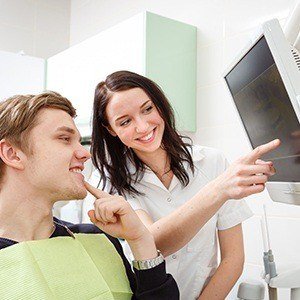 At Crete Family Dental, our team wants to help you and your loved ones enjoy healthy, happy smiles for life. We believe in providing comprehensive care that's always gentle, personalized for all ages, and simply exceptional in quality. Has it been a while since your last check-up? Is your child ready for their very first dental visit? Are you suffering from teeth that are badly injured or decayed? Dr. Andre Rossini offers valuable assistance in these situations and many more.
We look forward to meeting you! Contact our Crete dental office today if you have any questions or if you're ready to schedule a first appointment for you or a family member to receive exceptional dental services in Crete, NE. We also welcome new patients from the nearby areas of Hallam, Seward, Wilber, De Witt, Dorchester, and beyond.
Our treatment options include: