Cosmetic Dentistry – Crete, NE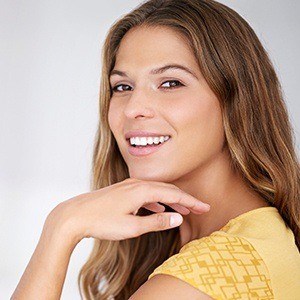 Everyone should be able to enjoy showing off their smile, but sadly, this isn't always the case. Aesthetic flaws like discoloration, chips, cracks, gaps, and misaligned teeth accumulate over time resulting in a lackluster appearance and a damaged sense of self-confidence. At Crete Family Dental, Dr. Andre Rossini wants to help patients achieve the dazzling look of their dreams. Our team's quality approach to care includes premier options for cosmetic dentistry in Crete, NE, offering gentle, personalized care. Once we're finished, you'll be rushing to show off your new and improved teeth!
Do you have any questions? Are you ready to schedule a cosmetic consultation? Contact our Crete, NE dental office today. We also welcome new patients from the nearby areas of Dorchester, Denton, and beyond.
Teeth Whitening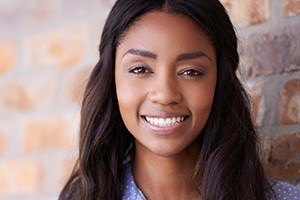 Achieving a better, brighter smile is easier than ever with teeth whitening services at Crete Family Dental! Busy patients will be more than satisfied with our in-office procedure, which takes around an hour to create dramatic improvements. Dr. Rossini also offers take-home kits that can be used whenever your schedule allows providing beautiful results in just a few weeks.
Learn More About Teeth Whitening
Boost Teeth Whitening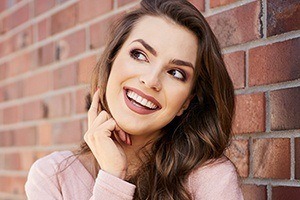 One of the most popular tooth whitening systems available, Opalescence® Boost Whitening offers patients brilliant white smiles in our Crete, NE dental office. In about an hour, our dentist and team can transform smiles offering patients results up to 10 shades brighter than when they arrived. Using a special whitening formula, Boost produces superior results even when compared with other dental-grade in-office whitening. At Crete Family Dental, we're dedicated to helping patients achieve their smile goals, and Boost is just one more way that we do just that.
Tooth-Colored Fillings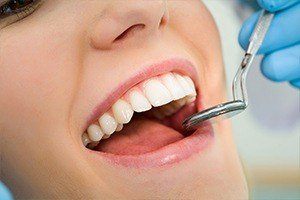 Older patients are familiar with traditional, silver-colored fillings and their noticeable appearance within a natural smile. Thankfully, our team offers a superior alternative when treating cavities – tooth-colored fillings. Made from quality composite resin, this restorative option comes with valuable cosmetic benefits. In fact, Dr. Rossini precisely contours and shades the material, creating a virtually seamless match. Tooth-colored fillings also require less removal of healthy tooth structure than traditional fillings, and their lack of sensitivity to temperature changes makes them more comfortable too.
Learn More About Tooth-Colored Fillings
Porcelain Veneers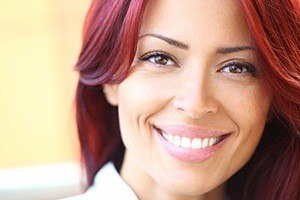 Veneers are often perfect for patients who'd like to transform certain teeth or their entire smile all at once. These thin sheaths of dental porcelain are designed to fit over lackluster areas hiding stains, cracks, chips, gaps, and other aesthetic flaws under a new, flawless appearance. They're more resistant against dental discoloration than your natural teeth allowing you to maintain your improved look longer.
Learn More About Porcelain Veneers
All-Ceramic Dental Restorations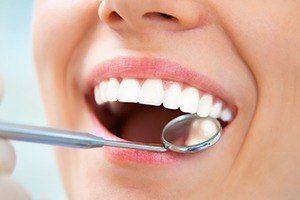 Having one or more teeth restored with a customized restoration shouldn't have to be a choice between health and beauty. Instead, let Dr. Rossini provide your smile with a gorgeous, all-ceramic alternative. These quality materials are vastly preferred to traditional gold and silver because of the aesthetic advantages – they closely resemble the patient's natural teeth while providing adequate durability. They even reflect light in the same way! You won't have to worry about unsightly metal lines forming over time, which occurs with porcelain bonded to metal crowns.
Learn More About All-Ceramic Restorations
Invisalign®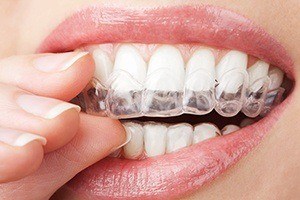 Today, many patients no longer struggle with bulky, awkward, noticeable traditional braces thanks to Invisalign®. This sophisticated alternative uses clear aligners instead of brackets and wires to gradually move teeth towards their proper position. Simply wear each set of aligners in the series for a certain amount of time and attend brief check-ups with Dr. Rossini to ensure you're making progress. The aligners are subtle and easily removed allowing patients to enjoy their favorite foods. Better yet, treatment is usually finished in just 8-18 months!