Preventive Dentistry – Crete, NE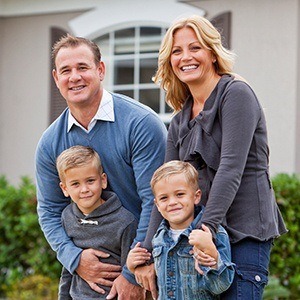 Do you brush and floss your teeth routinely at home? What about your loved ones? The truth is, even patients who are diligent about their oral hygiene fall victim to potentially dangerous oral health problems. That's why we recommend bringing the entire family into our Crete, NE dental office for regular check-ups and cleanings. These crucial visits allow Dr. Andrew Rossini and our team to provide thorough check-ups, refreshing cleanings, and other preventive services designed to protect and strengthen smiles of all ages. Please contact Crete Family Dental today if you have any questions for us, or if you'd like to set up appointment times for preventive dentistry in Crete, NE. We love meeting new patients from Hallam, Seward, Denton, Wilber, and other nearby areas!
Dental Checkups & Teeth Cleanings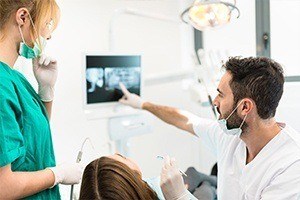 We strongly recommend patients of all ages visit our dental office at least twice each year for a routine check-up and cleaning. This allows our team to fully understand your unique smile and diagnose damage or pain as soon as it arises. This valuable information is used by Dr. Rossini to create a personalized treatment plan that addresses your needs in an exceptionally personalized and effective manner. Additionally, one of our talented hygienists thoroughly removes decay-causing plaque and tartar from teeth and gums during cleanings leaving your entire smile feeling refreshed.
Learn More About Check-Ups & Cleanings
Gum Disease Treatment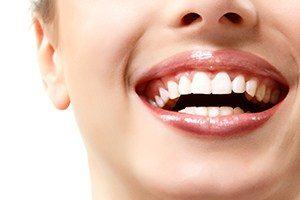 Nearly 75% of the population is assumed to suffer from gum disease (also known as periodontal disease) – and what's worse, many of those people don't even realize it! This happens because gum disease is typically very subtle until it's reached more advanced, destructive stages. Here in Crete, our dental team prioritizes the diagnosis and treatment of gum disease during routine check-ups. We revitalize oral health with treatment solutions like scaling and root planing, antibiotic therapy, and more.
Learn More About Periodontal Therapy
Children's Dentistry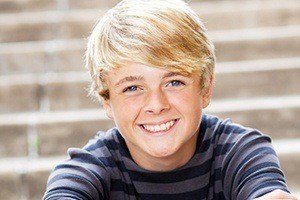 Little smiles need a special touch, and that's just what our team provides for your family in Crete, NE. We love helping children on the path towards lifelong oral health! Dr. Rossini always takes the time to provide exceptionally gentle and personalized care, and pediatric services like dental sealants and fluoride treatments give them the extra protection teeth and gums need to thrive. We also teach kids how to properly brush and floss their teeth once they're old enough and keep an eye out for possible developmental concerns.
Learn More About Children's Dentistry
Dental Sealants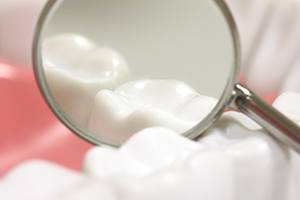 Dental sealants are most often recommended for younger children, but they can actually be very useful when treating patients of all ages. This tough plastic material is painted directly over the chewing surfaces of back teeth, "sealing" these areas and preventing food particles and potentially dangerous bacteria from accumulating there. The threat of cavities is greatly minimized, and better yet, sealants last for up to 10 years or more with proper care and maintenance.
Mouthguards and Nightguards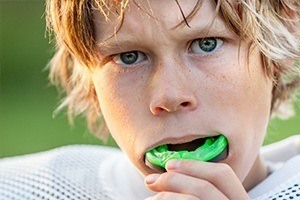 Do you suffer from inexplicably worn down enamel or morning headaches? You may be grinding your teeth at night. This condition is known as bruxism, and it's common among adults as a response to stress. Here at Crete Family Dental, Dr. Rossini provides patients the relief and protection they need with a customized nightguard. This oral appliance minimizes the damage done to teeth and jaw joints allowing you to rest easy.
Learn More About Mouthguards & Nightguards
Digital X-Rays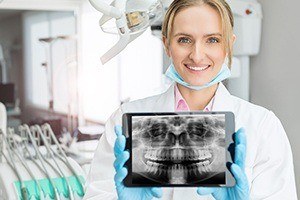 The best way to improve dental health is to diagnose and treat oral health issues like tooth decay and gum disease in their earliest stages, if not preventing them all together. The ability to take a closer look is crucial to completing this task. Digital x-rays allows us the ability to examine smiles inside and out with high-resolution images that reduce radiation exposure up to 90%. Additionally, our team is safer because there's no need to handle hazardous chemical during x-ray film development.