Emergency Dentistry – Crete, NE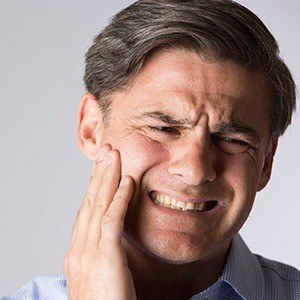 Dental emergencies happen suddenly and without warning resulting in a terrifying and inconvenient situation. If you're in need of help, don't wait – contact Dr. Andre Rossini and the rest of the team at Crete Family Dental right away for the revitalizing attention you and your smile need. Our dental office welcomes patients of all ages and do everything we can to see you on the same day as your initial call. If you're unable to reach our dental office right away for emergency dentistry in Crete, NE, we provide guidance over the phone for how to manage your unique case.
So what constitutes a dental emergency? Here are some common scenarios and the best course of action to take when faced with them:
Chipped or Broken Tooth
It may be possible for our team to reattach any significant pieces of the tooth that have broken off, so please bring them with you to our dental office as soon as possible. In the meantime, placing a cold compress over the appropriate cheek reduces facial swelling.
Lost Tooth
A lost tooth has a greater chance of being successfully reattached if the procedure occurs within 1-2 hours. That's why time is of the essence in this situation! If you still have the tooth, rinse away any foreign debris carefully while leaving the root/natural tissue left as intact as possible. If you're able to, gently place the tooth back into its original socket and hold it in place. If this can't be done, place it in a cup or plastic bag of milk and bring it with you to Crete Family Dental right away.
Lost Crown
This emergency causes increased vulnerability and sensitivity to temperature for the affected tooth. Patients should cover the area with a small dab of toothpaste or dental adhesive and gingerly place the crown back in its original position. This should work as a temporary solution until you're able to reach our dental office.
Toothache
It's possible that something stuck between your teeth is causing discomfort. Rinse and floss thoroughly. If pain persists, contact our team right away for further assistance.
Swelling Gums
Swelling gums signal the presence of infection within the mouth. The only way to properly diagnose your condition is to schedule an in-depth dental exam with Dr. Rossini in Crete.
Bitten Tongue and/or Lip
Is the cut significant? Is the bleeding continuing even after the application of pressure for 10 minutes or more? If the answer to these questions is "yes," please go straight to your nearest emergency room for assistance.
Broken Jaw
Don't wait– go to your nearest emergency room at once for help. If you suffered broken or lost teeth in the accident, our Crete team assists you later on with reconstructive solutions like dental implants.
Dr. Rossini is dedicated to providing patients with quality, personalized care that gives them much-needed relief. Please contact our Crete dental office today if you're in need of emergency assistance! Patients from Hallam, Willard, and other nearby areas are welcomed.
Understanding the Cost of Emergency Dentistry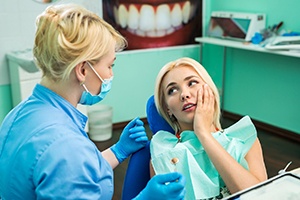 Sometimes patients believe they can save money on dental emergencies by simply ignoring them. They put off seeing the dentist until the pain becomes too unbearable. However, the truth is that the longer you wait to resolve your dental emergency, the worse the problem will get. Delaying treatment may help you avoid paying for it right now, but it will ultimately cost you much more in the long term. It's financially smarter to deal with the problem as soon as possible so that you pay the least amount possible.
Every Dental Emergency is Different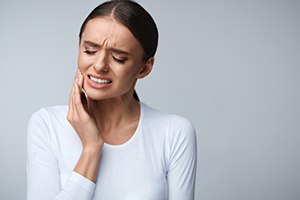 Although two patients can come in with the same complaint, they may require different treatments. While one toothache can be resolved with a composite filling, treating the other may involve root canal therapy and a dental crown, depending on the severity of damage. This makes it difficult to estimate a general cost for everyone. After examining your mouth, Dr. Rossini will recommend the treatment that will get you out of pain and restore your smile to full health. At that point, we can talk about the pricing of the specific recommended procedures.
Does Dental Insurance Cover Dental Emergencies?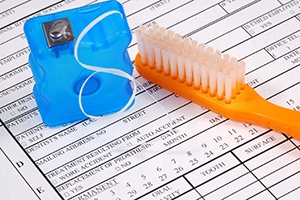 In many cases, yes—partially. Most dental insurance plans include some coverage for dental emergencies. For example, your policy will likely pay about 50 percent of the cost of a crown for a dental emergency in Crete, and some plans cover the cost of one emergency visit per year. It all depends on what your specific policy says. At your appointment, we will look carefully at your insurance and explain your coverage so you know what you'll be expected to pay out-of-pocket.
Other Options for Making Dental Emergencies Affordable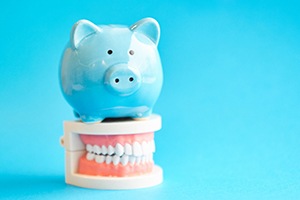 With or without dental insurance, you may find that paying for a dental emergency all at once puts a strain on your bank account. That's where financing through CareCredit can make a huge difference. For as little as 0 percent interest, you can divide the overall cost into smaller monthly payments, making it easier to afford treatment.
Taking Care Of Your Smile Can Save You Money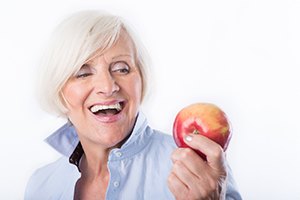 You can't say that all dental emergencies are preventable. Certain situations may be out of your control. However, most emergencies can be avoided through simple, healthy habits in your lifestyle. Brushing and flossing your teeth daily keeps damaging plaque from building up and causing painful and expensive tooth decay. Eating a nutritious, low-sugar diet can also help. Wearing a mouthguard when you play sports protects your smile against a hit to the face. If you chew on pencils or ice, or if you smoke or use tobacco products, ending these unhealthy habits can also help your smile stay away from emergency situations, saving you money!