Meet Our Lincoln Dentists
Our dental office is staffed by a highly-experienced dentists who is committed to giving everyone in Lincoln a smile they are always proud to show off. When you come to Williamsburg Dental Village Drive, you can trust that your smile is always in good hands. Below, you can get to know our fantastic doctor a little better.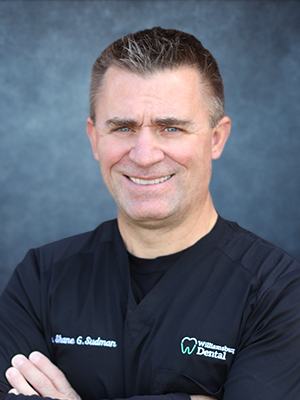 Shane Sudman, DDS
Dr. Sudman was born and raised in Nebraska City, Nebraska. He started working at an early age on my Grandfather's farm and his other grandfather's roofing and siding business. When he was around 12 years old, his mother asked him what he wanted to be when he grew up. He immediately said he wanted to be a dentist. No one in his family was a dentist and no one in his family had gone to college.
He graduated from high school in 1991 and went to University of Nebraska-Lincoln for his undergraduate degree and began pre-dental studies. After three years of undergraduate pre-dental studies, he was accepted into University of Nebraska Medical Center College of Dentistry in 1994. He graduated from UNMC Dental School in 1998, and then moved to Chicago. He completed a one year Pierre Fauchard Academy fellowship in a private group practice in 1999. After completing the fellowship, he became an associate at a private practice on the Southwest side of Chicago. He practiced and owned his own dental office for over 20 years in the suburbs of Chicago while living in the city of Chicago. He then moved back to Nebraska after having children to be closer to family.
Dr. Sudman has two daughters Belen and Shay. When he's not working, he enjoys working out, golfing, waterskiing, boating, snowmobiling, snow skiing, and spending as much time with his daughters as possible. Something you wouldn't know about Dr. Sudman, he is a Metallica fan and has two tattoos of his daughters' names on his arms. He really enjoys being a dentist and can't imagine doing or being anything else.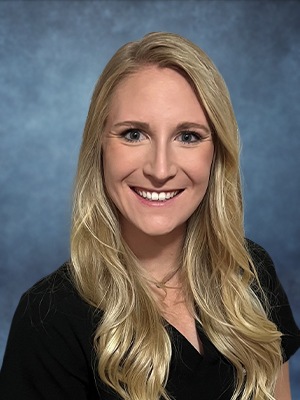 Dani Most, DDS
Dr. Most believes that great dentistry starts with a strong relationship between the patient and doctor, so she looks forward to getting to know the members of our community so she can help them reach and even exceed their dental goals. Unlike most children, she actually liked going to the dentist growing up, so by the time she reached high school, she knew she wanted to pursue dentistry. While an undergrad, she had the chance to work as a dental assistant
After graduating from Wayne State College, Dr. Most earned her DDS degree from the UNMC College of Dentistry. During the summer before her final year of dental school, she attended a continuing education course in Chicago that focused on dental implant placement. Also, she's a certified Invisalign provider. She's committed to expanding her skills and knowledge and stays up to date on the latest advancements in dentistry through her membership in the American Dental Association.
Dr. Most is originally from Giltner, where her parents and brother still live. She has four amazing nieces and nephews and tries to see them as much as she can. Her big interest outside of dentistry is fitness, so you'll find her at the gym after work every evening. She also likes taking her dog for walks, hunting with her dad, playing volleyball, and she just recently started getting into golf.