Dental Implant Placement – Lincoln, NE
Replacing Your Missing Teeth from the Root Up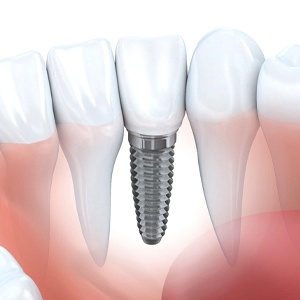 Out of the all the tooth replacement options available, dental implants have the most benefits for your oral health and your appearance, but they also involve the most complicated process including surgically placing the post. With our dental experts, you don't have to worry—they have the experience and skills to ensure that your dental implant placement procedure is a success! That way, you can regain your strong, healthy smile and your confidence even after tooth loss.
Am I a good candidate for dental implant placement?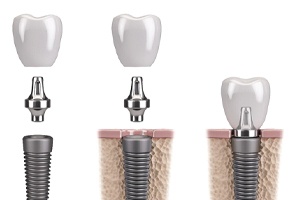 Although dental implants have the most benefits for tooth replacement, there are certain criteria that you need to meet in order to qualify for them. For instance, you need to have sufficient jaw bone to support the dental implant, or the procedure will fail. Luckily, we can perform a bone graft to reinforce your natural bone and prepare for implant placement. You also need to be in good oral health in general to get dental implants. If you have an existing infection, your tissues won't be able to heal properly. Ultimately, the only way to know for sure whether dental implant placement would be successful for you is to schedule a consultation with one of our skilled, experienced dentists. They can perform a thorough exam to determine your candidacy for dental implants.
What is the process for placing dental implants?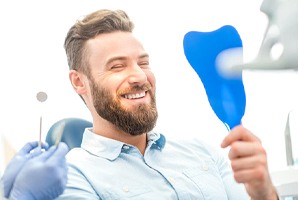 Once you and one of our dentists in Lincoln have decided that dental implants are the right replacement option for you, we will follow this process to place the post:
The dentist will surgically access the missing tooth's socket beneath the gum line and put the post into position, where it needs to come into contact with your jaw bone.
Then, they will close up your gums and allow the site to heal.
After 3 to 6 six months, your dentist will place an abutment, or an attachment piece that links the post to the dental prosthetic.
Finally, they will place the prosthetic, whether it be a dental crown, fixed bridge, or implant-retained denture.
How do I care for my dental implant after it's placed?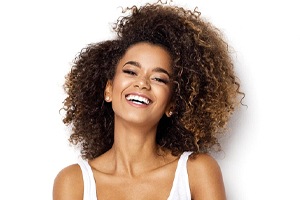 After the placement procedure, it's very important that you follow our after-care instructions. The success of the placement itself and your oral health can depend on it. Here are some general guidelines for proper healing:
Keep gauze on the site until it stops bleeding, replacing the gauze as needed.
Use over-the-counter pain medication as needed.
Rest for a couple of days from strenuous activities.
Eat soft foods and slowly build back up to your normal diet.
Avoid the surgical site when eating, especially with hard or crunchy foods.
Your full restored smile is just a few steps away with dental implants. By having implants placed, you can have tooth replacements that feel completely natural, that keep your oral health strong, and that last a lifetime! What are you waiting for? Contact one of our Lincoln offices to get started with dental implants today!