Advanced Dental Implant Procedures – Lincoln, NE
Complex Care to Make Your Implants Successful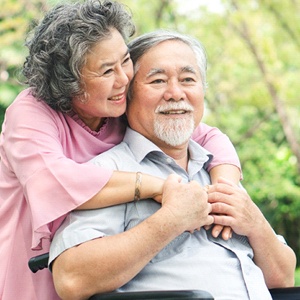 Are you considering getting dental implants? As far as teeth replacements go, implants offer more long-term benefits, added strength and stability, and better oral health. Our team at Williamsburg Dental wants to ensure that you enjoy successful implant treatment both in the near future and for many years to come. That's why we also provide preparatory implant procedures before we place the implant itself. To learn more about these extra procedures, keep reading the information below. If you still have questions, feel free to contact our team. We'll be happy to schedule a consultation and address your concerns.
What are preliminary implant procedures?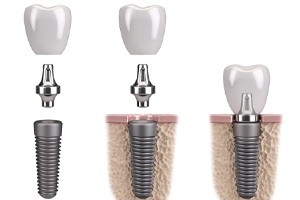 Gum Disease Therapy
As the number one cause of tooth loss in the world, gum disease can hinder your body's ability to not only hold your natural teeth in place but also accept and support a dental implant. If you currently have this inflammatory condition in your gum tissue, we will first resolve this problem through proven therapies. Once we eradicate the infection, we may be able to move forward with your dental implant placement.
Tooth Extraction
In some cases, a tooth needs to be removed before an implant can be placed. Whether a tooth has been too severely damaged in an injury or a decayed tooth has too little healthy structure left, extraction is the best course of action to get ready for a dental implant in the future. Sometimes, our experts are able to perform both the extraction and the implant placement on the same day! However, these procedures are more often separated to ensure that the patient is healthy enough for the implant.
Bone Graft
If you have a weak or thin jaw bone, it may not be adequate to grow and envelop the implant post as it should. A bone graft provides extra reinforcement and strengthens the jaw bone, making implant treatment more likely to succeed. The graft can be natural or synthetic, but they will encourage new bone growth. You may have to wait several months following your graft procedure before the implant can be placed to ensure that the jaw bone is prepared to integrate with the post.
Sinus Lift
In general, the upper jaw in the back of your mouth has the least amount of bone structure and is often the most difficult area to place successful dental implants. During a sinus lift, our dentists basically expose the existing bone and lift it further into the sinus cavity. Then a bone graft is placed to fill in and generate new bone growth. This process often takes several months to complete, but it can ensure that your dental implants are successful.
Do I need preliminary implant procedures?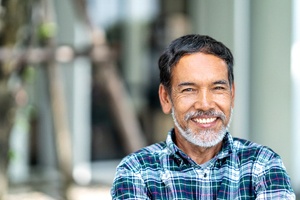 To be a good candidate for dental implants, in reality, you just need to have a healthy mouth in general and a jaw bone strong enough to grow around the implant post. If you lack one of these requirements, we may recommend that you undergo one or more of the preparatory procedures explained above. Before we attempt to place dental implants, we want to give you the best chances of a positive outcome and results that will function and look amazing for years to come.